\Howdy all! Its been a very long time since I've been around! Hello to all the old skool members who may remember me, and nice to meet you to all the new members. I'm getting ready to move and found some pretty fantastic Eeveelution items that I thought could possibly use a new home!!

Preview image:




These are just a few of the goodies I have for sale under the cut. (Minus the hand of my goober boyfriend who wanted to give espeon bunny ears.)



Rules, rules rules

Please read me before committing to purchase anything.

*Buyer pays shipping and paypal fees. I do add a small amount (usually 1.00 which covers the cost of shipping supplies.)

*Auctions are going on till Friday 5/13/11 9pm EST.

*Increase bids by at least $1.00

*BIN goes away once bidding begins

*NO SNIPING, you all know the rules for snipers.

*On items you are flat out buying please post your zip code so I can calculate shipping faster please.

*I generally only ship on Wednesdays, but will do my best to get your package out as fast as I can.

*No Trades of any kind are being accepted at this point.

*On auction items if I feel the price isn't enough for certain items I reserve the right to not sell. (I've never had it happen to be before while selling but you never know.)

*Payment is due up front. Please do not bid/buy if you cannot pay now.

*PAYPAL ONLY PLEASE!

*Anything over $50.00 I will put tracking on it for free and send you an e-mail with the tracking information. If your purchase is less then $50.00 you can opt to pay the small extra for tracking if you like.

*I will ship over seas, unless you pay for insurance I cannot be held responsible for anything lost in the mail. I have never had anything lost in the mail before, but you never know what can happen.

*If you have ANY questions, please feel free to contact me. Email is Adiostokidoki @ gmail.com. I have a smartphone, so I can reply quickly as long as things aren't too busy at my job.

PLEASE REPLY TO THE PERSON WHO STARTED THE BID FOR ANY OF THE AUCTION ITEMS!! I FORGOT TO MAKE THREADS! SORRY!! D:

*********Onto the goodies***********

Starting with vaporeon canvis plush. I got this plush when they were released as a set and she came to my house from japan and went straight into a storage box. She is in mint shape, complete with tag!

BIN $200.00

Bidding starts at $50.00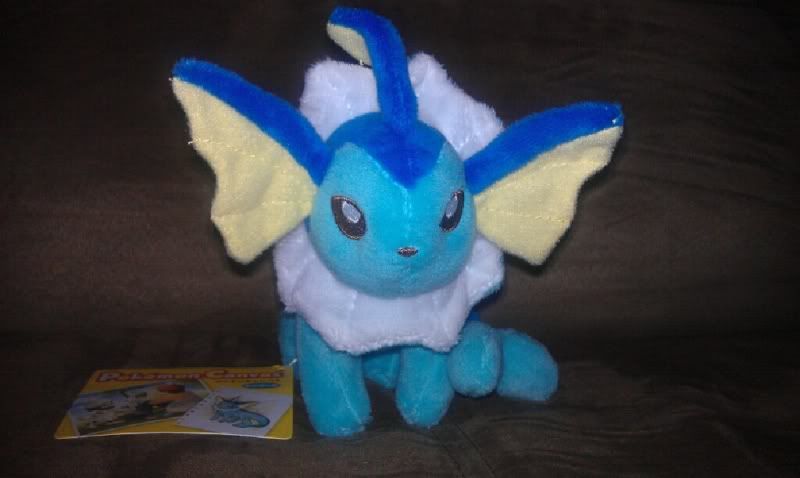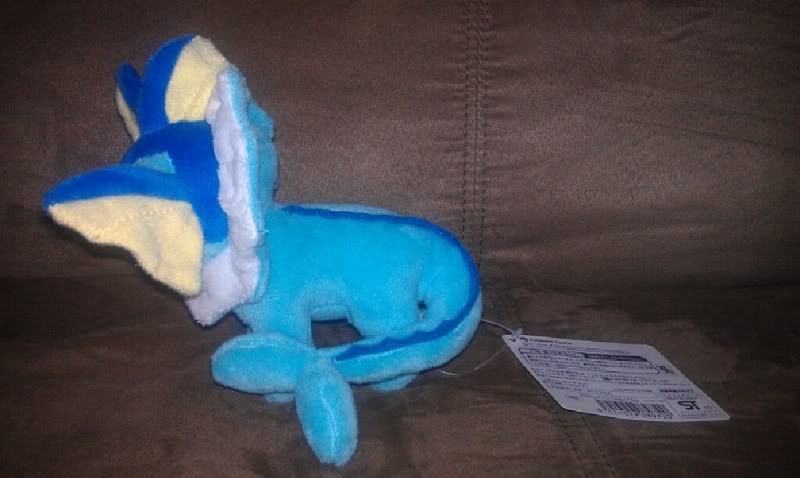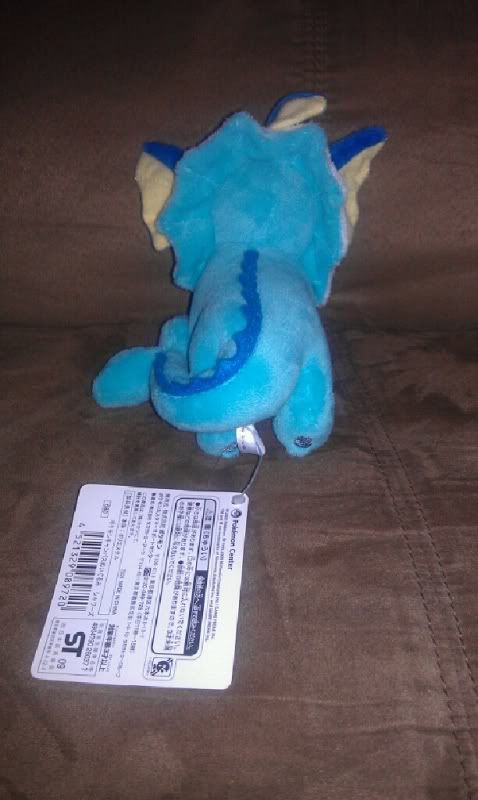 .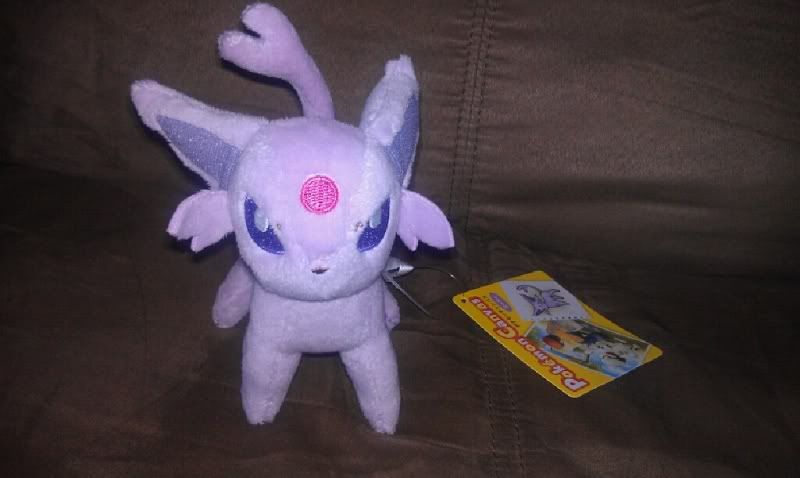 Next is espeon canvis plush. Mint with tags, just like vaporeon she has been in storage since I got her

BIN Espeon $100.00.

Starting bid is $25.00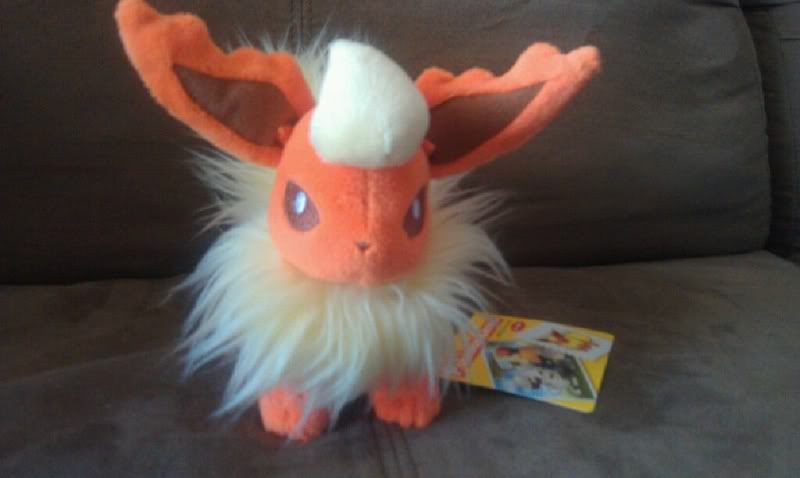 Next is Flareon canvis plush, she was in storage with the other two. Mint with tag.

BIN Flareon: $100.00

starting bid $25.00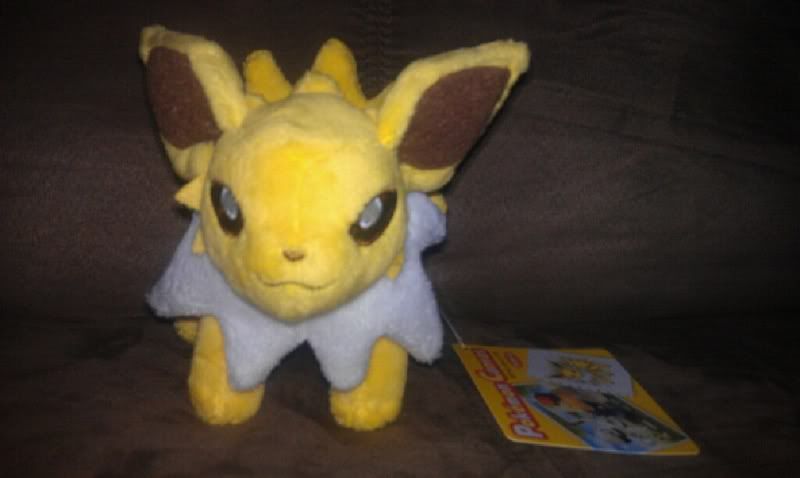 Last is Jolteon! Jolteon is mint with tags and was in storage with all the others.

BIN Jolteon: $100.00

Starting bid : $25.00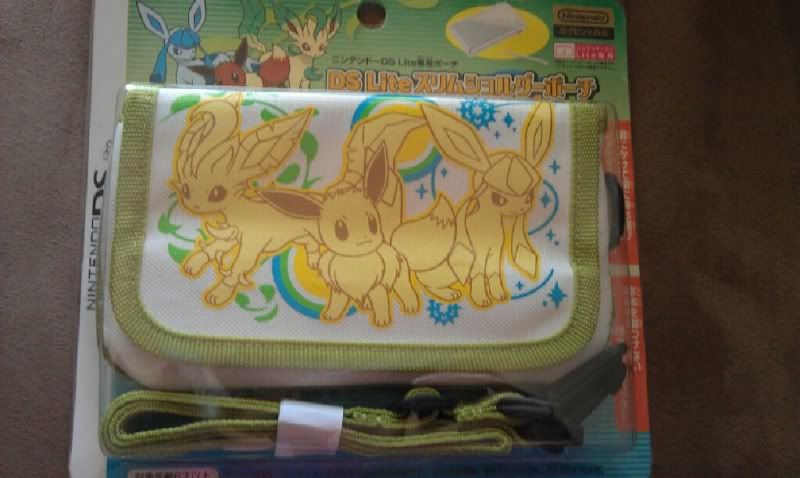 DS Lite Glaceon and Leafeon Carry case! Case is in mint condition, I opened the package to look at the inside of the case, after deciding it was too small to carry my stuff I promptly put it back in the case and its been in storage ever since!

Starting bid is 25.00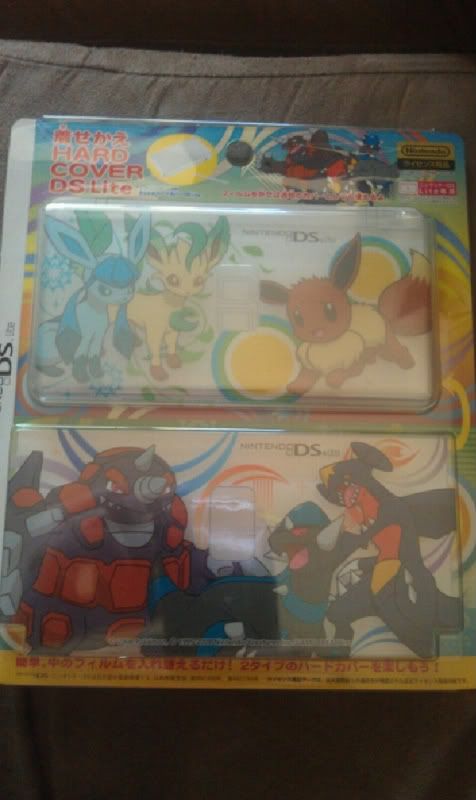 DS lite leafeon/glaceon cover with interchangeable Garchomp, Rampardos cover. This item I did use when I had a ds lite. I kept it in perfect condition, no scratches, rips or tears.

Starting bid: 25.00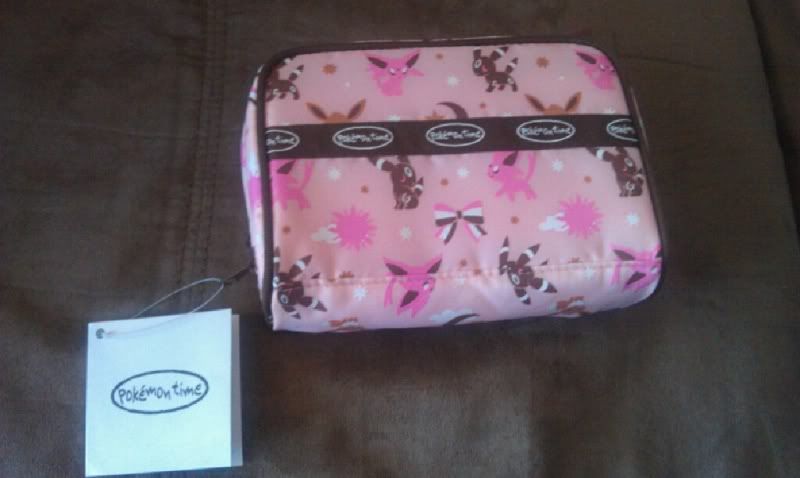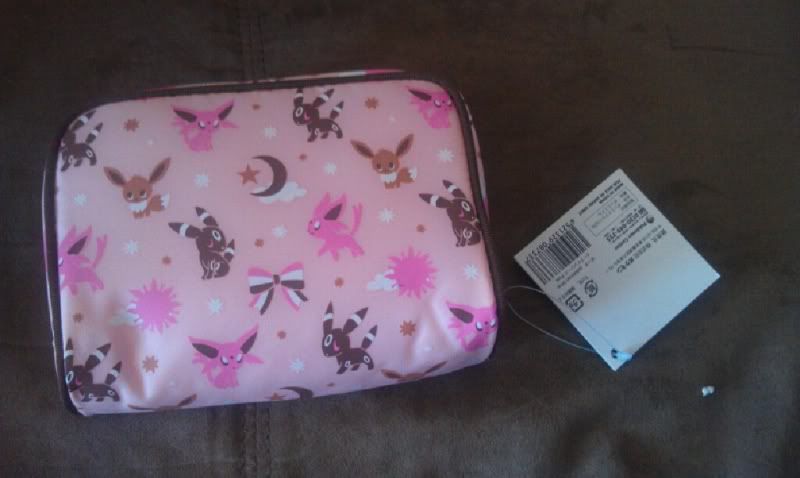 Pokemon Time Espeon and Umbreon bag. This bag has never been used, it is in mint condition with the tag still attached.

Starting bid 25.00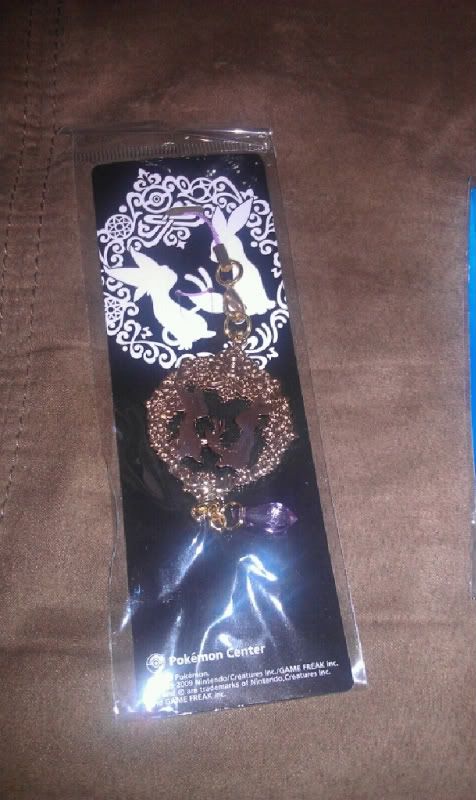 Espeon and Umbreon cell Phone Strap charm. I bought two of these because I had intentions to use one on my purse, but again I got this item and it went straight into storage.

Starting bid $25.00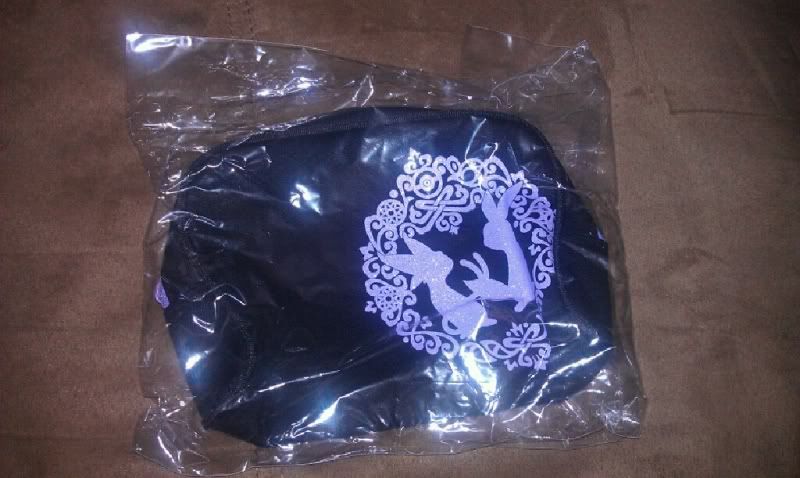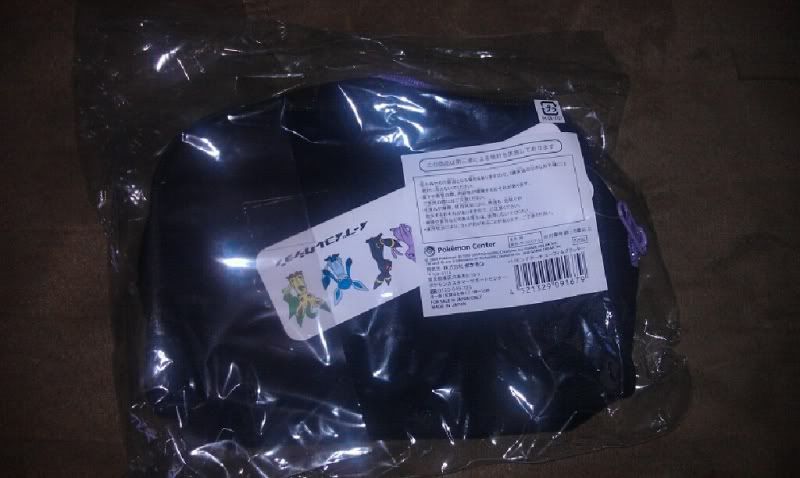 Espeon Umbreon make up pouch? Again I bought two so I would have one to use and never actually used it! This pouch is adorable, Espeon and Umbreon are on the pouch in purple glitter! <3 Item is brand new still sealed in the bag it came in.

Starting Bid: $25.00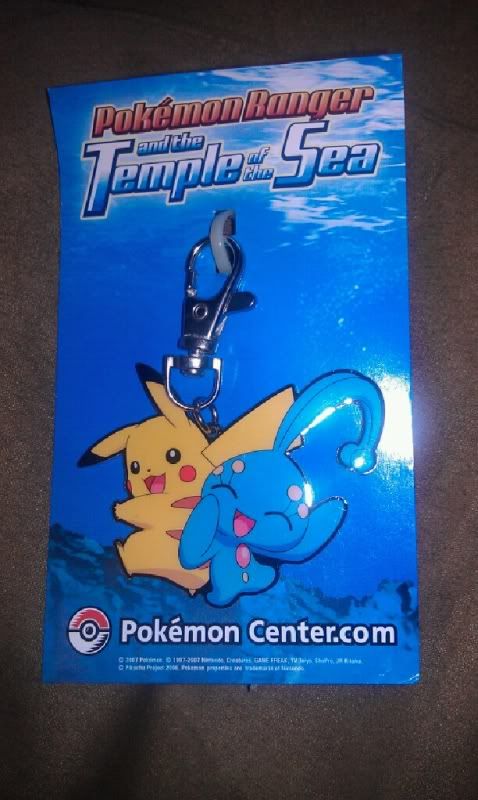 American Pokemon center merch! I got this for pre-ordering the manaphy movie online at the Pokemon center many years ago. Item has been in storage ever since I got it.

Starting bid: $15.00

BIN (Make me an offer)

Onto the non auction goodies.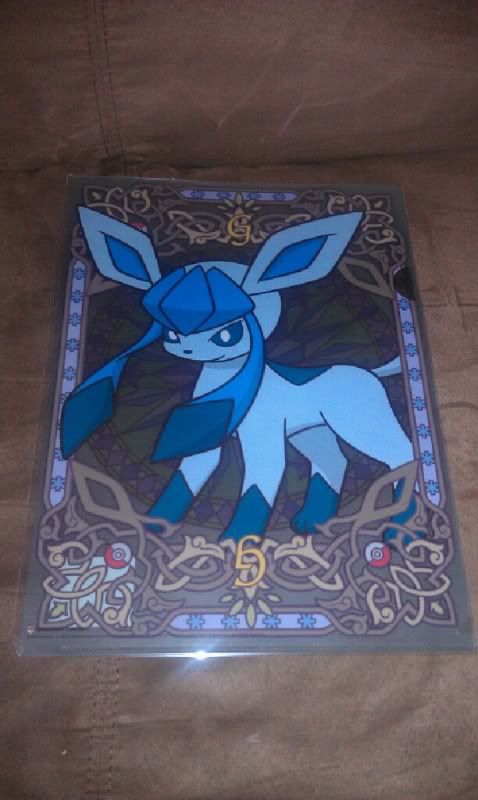 Glaceon clear files mint in the plastic.

$15.00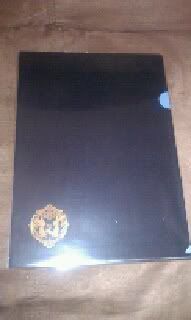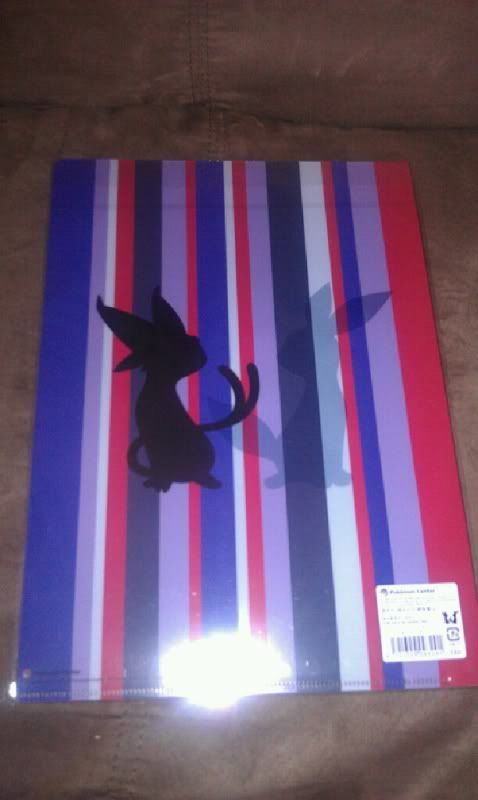 Espeon and Umbreon clear file. Picture on the left is the front picture on the right is the back. New still in the plastic.

$15.00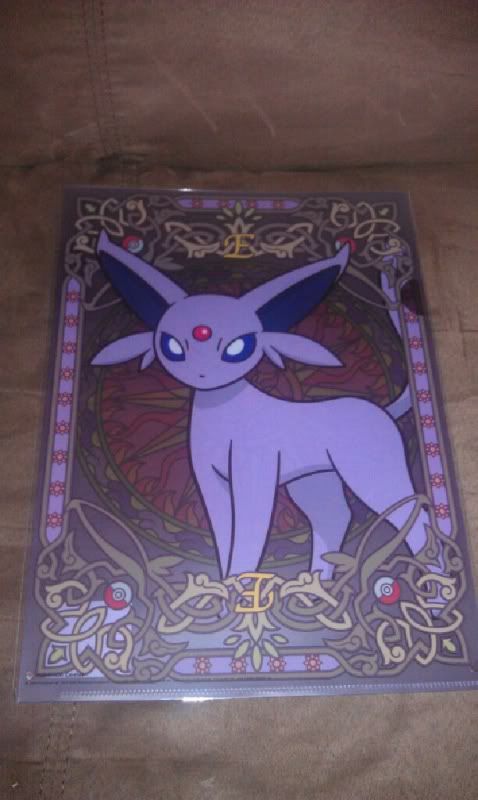 Espeon Clear file. New in the plastic.

$15.00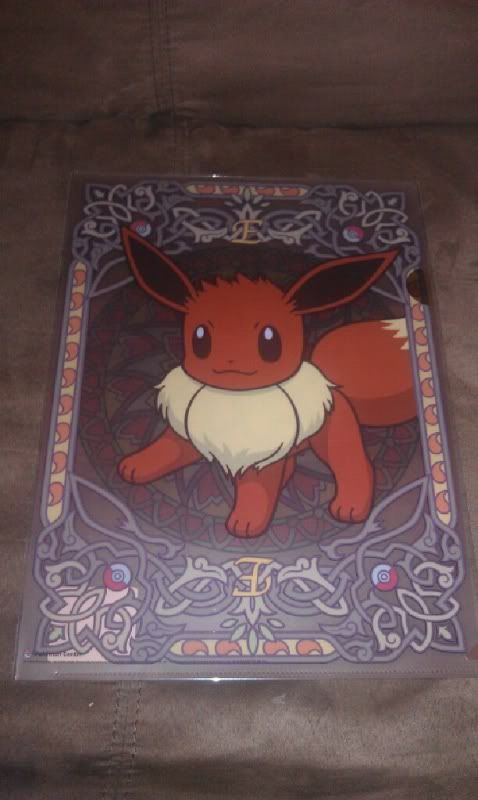 Eevee clear file. New in the plastic.

$15.00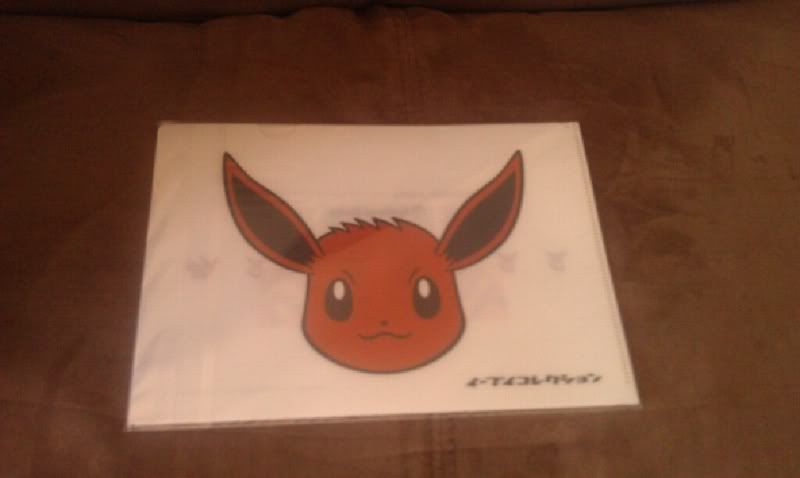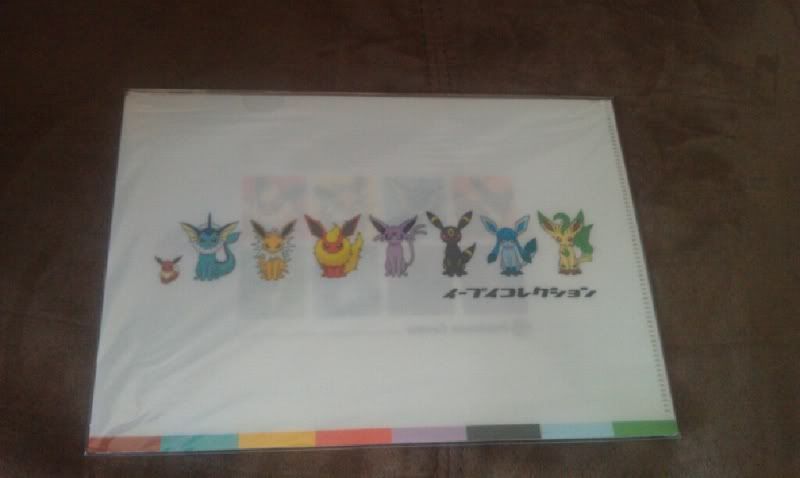 Eevee/eeveelution clear file. Mint in the plastic.

$15.00


Espeon, Umbreon eraser. Umbreon does have a small smudge on his one foot, but item was purchased that way from japan. Otherwise in perfect condition.

$15.00

Flareons!

Kid with flames $5.00
Kid without flames $5.00
Tomy Flareon $5.00
Kid Flareon $5.00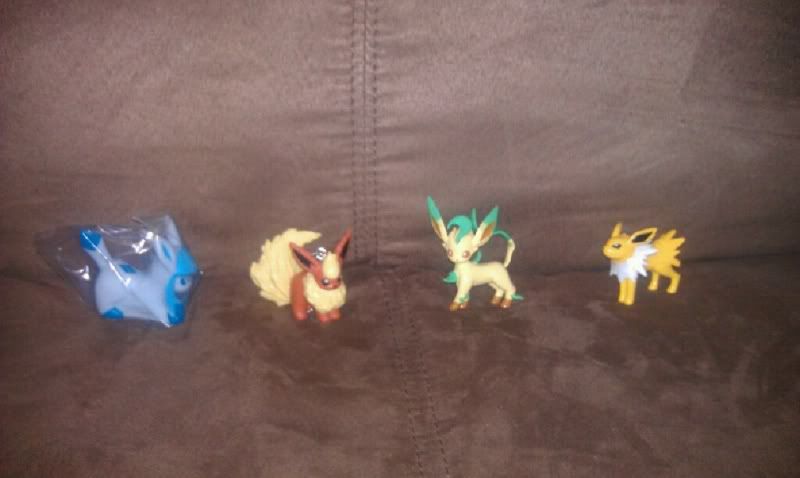 Glaceon attacking kid (still in the plastic) $7.00
Flareon Tomy Keychain $15.00
Leafeon Tomy $5.00
Jolteon Tomy $5.00

As always thank you for looking. If you have questions PLEASE feel free to ask! If you need to see feed back look me up under the positive feedback thread! I have no negatives. ;)