If you bid on this lot, it arrived today.




Almost every one of these plush have been loved and need some cleaning. I will try to note any remarkable imperfections.

06starr - dirty marks in several places, but should clean up just fine.



3kame - little squirtle is missing the strings on the back of the shell and appears to have had a string cut of the top of its head.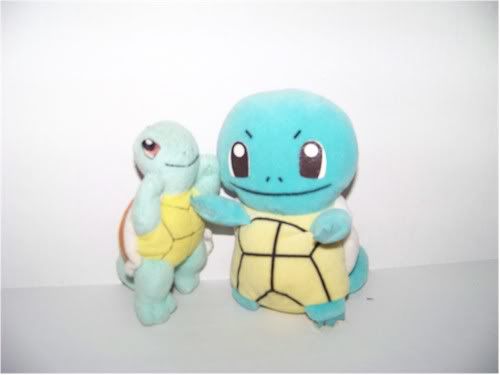 bluehyaku - Mew is pretty worn. The eyes have paint rubbed away. the strings on one foot are cut off, the other foot strings are there but pulled off to the sides.



chaos_21 - Friends Plushes - Caterpie looks very good, but Jolteon's fringes need a cleaning.



charmystar - both look good



chronidu - Gengar is VERY loved. eyes have paint rubbed away. back ridges are very worn. back of leg with partial tag has a hole.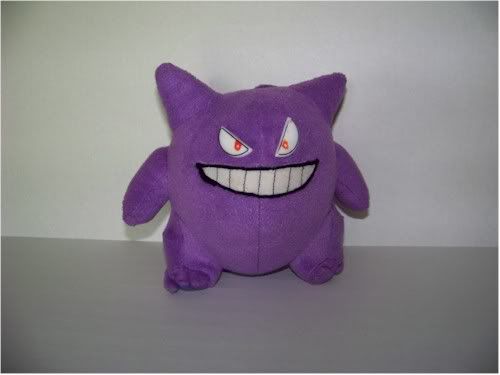 gappamaki - Great condition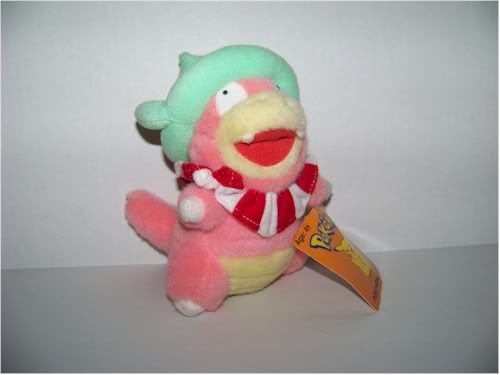 jadeddotdragon (Meowth) looks good - jerybunny (Charmander) looks good - kittikattie (Ivysaur) leaves are separating



larvitarscar - looks good



nasija - both of these need some cleaning, but it all looks like surface dirt.



pokepalace - has lots of clingy dirt, like lint, hair, bits of cardboard & paper. I would use a lint roller Togepi. Then tweezers to get the trapped bits.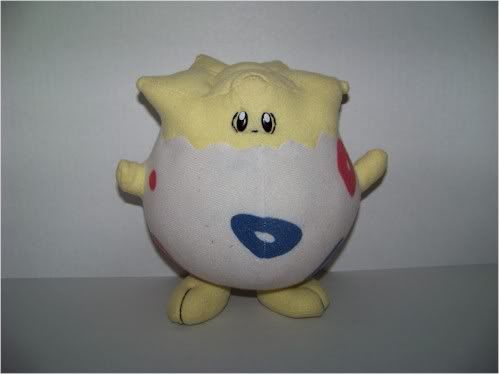 ryunwoofie (Psyduck) cloth is a bit loved - yaoi_queen (Charmeleon) looks good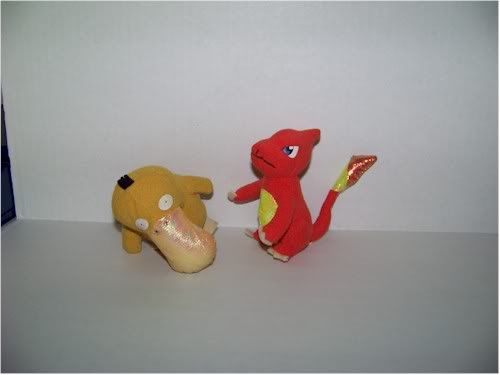 usagimakeup - both need a cleaning, but Oddish is TOO cute.



ibbsc - Looks Good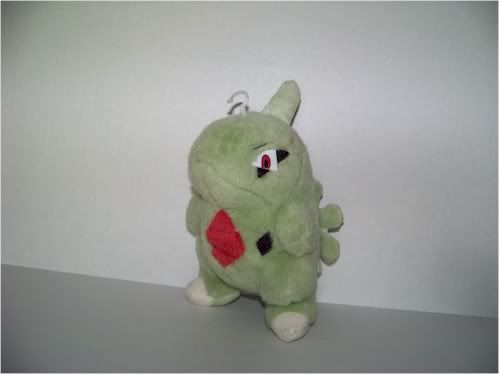 spideyroxas (Eevee Medium) loose string on face & scratch on eye airinkitty (Eevee Large) dark line on back foot, you can barely see it in the picture.



yk1ty - Bulbasaur has scratches on the eyes.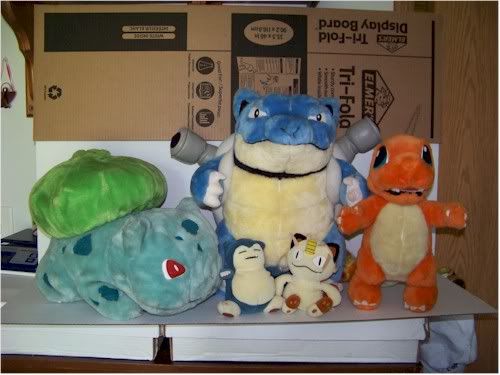 itsallgonegrey - claws are dirty. Neck is very weak, has almost no stuffing. Shoulders & Arms are also weak.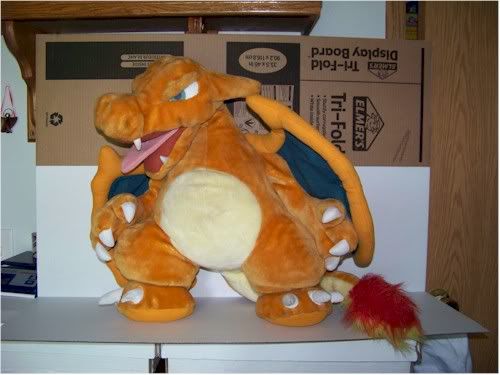 I will be sending shipping quotes over the next few days. The larger plushes will be left for last. If you have won plushes in any of my other active GAs, I will give you the option of combining shipping. If you have any questions, please feel free to contact me.