So... taking a quick look through ebay before I have to go meet the Boyfriend after work and return my yoghurt to the store (It was open. :() I came across This Auction.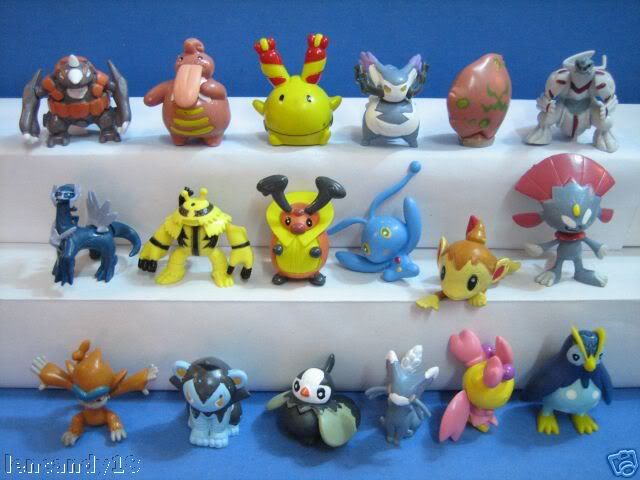 Not only does Palkia look a little beaten, and Weavil there looks like he should get his eyebrows done, but starly! oh my.

I wonder how he'd fly!