So, I told myself yesterday I wasn't going to update my collection til I got the stuff I bought from Sunyshore thinking it would give enough time for me to receive the other things I have been waiting on. Yeah, well, I got it today. Which seemed very quick for me. I don't know. And even though I am waiting on a few packages I am going to do this anyways.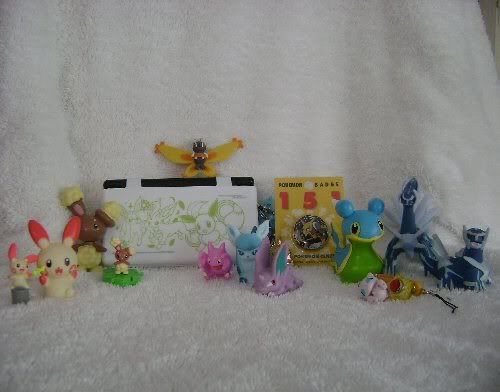 DIALGA KID = SO ADORABLE xD




I have been doing a lot of collecting of "on the side" pokemon so some had to relocate to new homes in my room.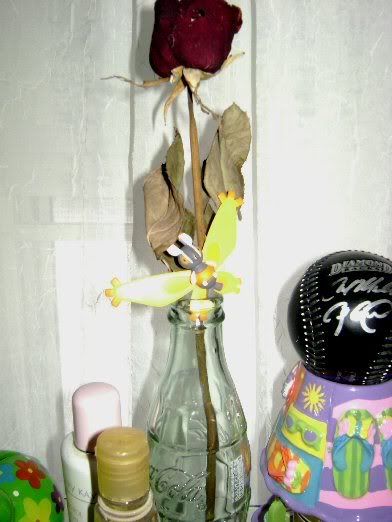 When not being tossed around my room by my cat Mothim enjoys sitting on my coke bottle. Must be the rose that makes it like home for him.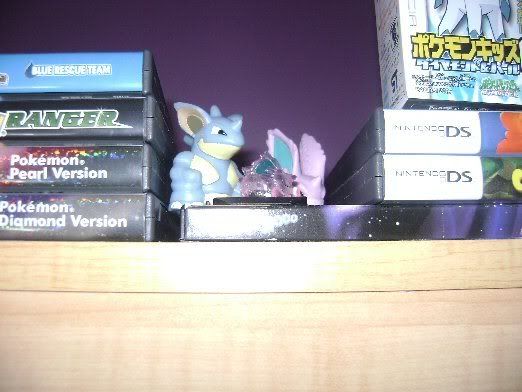 My Nido's were someone else who had to move. Abra used Double Team I couldn't help it.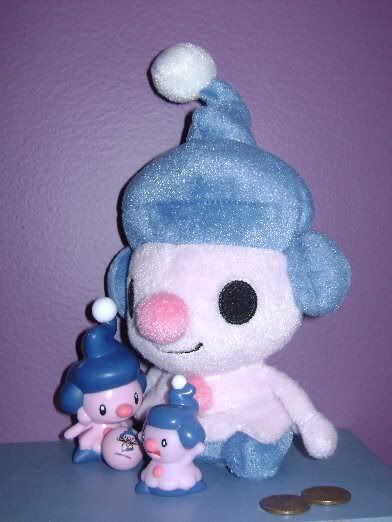 Mime Jr had to move far far away. He moved back to my dresser to live.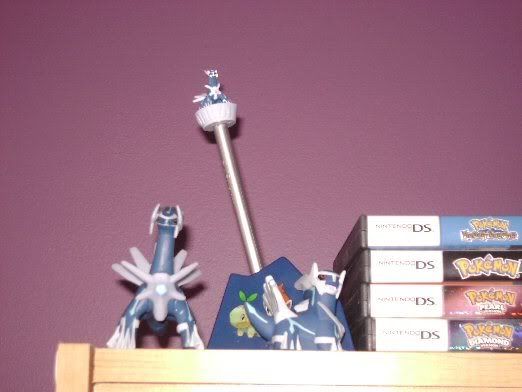 You all have those "i didn't even mean to collect them it just happened" kind of collections. Well, Dialga is mine. I have always loved the cranky Time Pony the most but didn't want to fight with the rest of the community for him. The Jakks figure (who has the best Jakks paint job I've ever seen) came with Shellos East and Mothim. The Stylus was a freebie with preordering Diamond (duh) and I just bought the Kid when I freaked over ToyWiz under pricing Glaceon. xD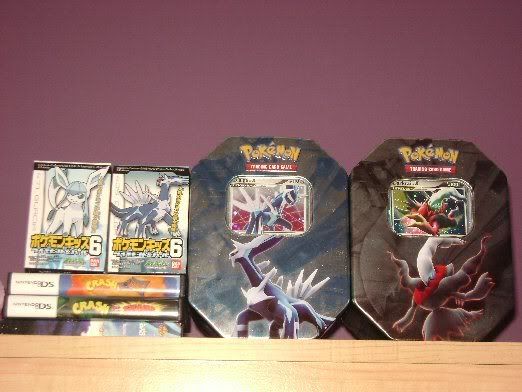 I also have the tin, bcuz at Target it was him or Space Penis and I love the Time Pony more.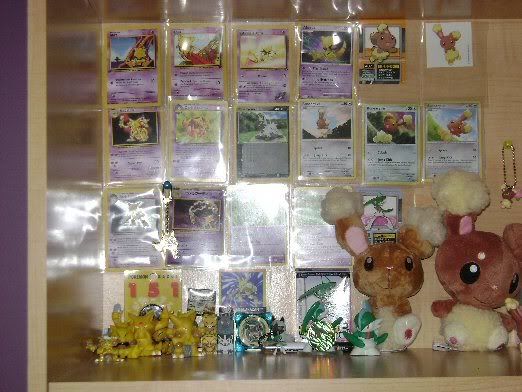 Abras, Poochyenas, and Gallades. There are hidious Tomy figures behind the kids. They're so old and obviously loved but I suppose I can't complain for .98 cents on eBay and can only hide them. I got the 151 badge from Sunyshore. I love ittt.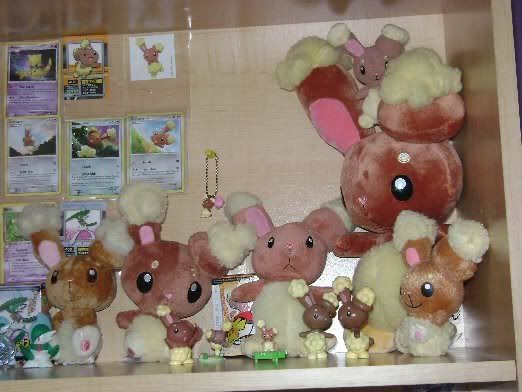 The chougetto is new. I was so not expecting her to be that small. And I realize I have too Jakks figures now... I wasn't even thinking when I bought the battler thingy. But one is glossy and one isn't. So I suppose there is a difference. xD I forgot to add her in the first picture but I got the beautiful Canvas Buneary. She makes the Pharaoh mad though.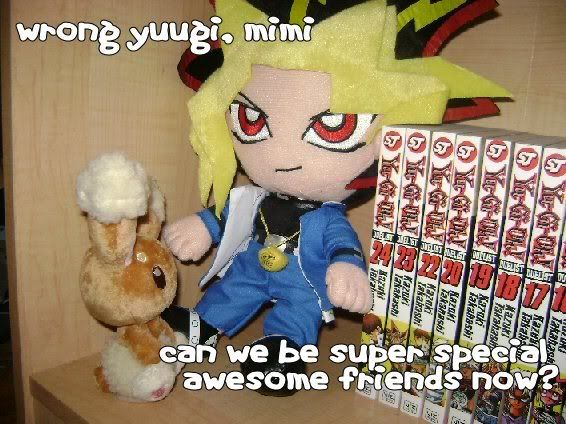 sry for the lame

My bbs <333 More I forgot to add. THE AURA SPHEREING LUCARIO! Shit I've wanted him for so long. I freaked when linneabla had him for cheap. I also bought the tin on eBay then got rly pissed when I found out my Target still carried it. Gr.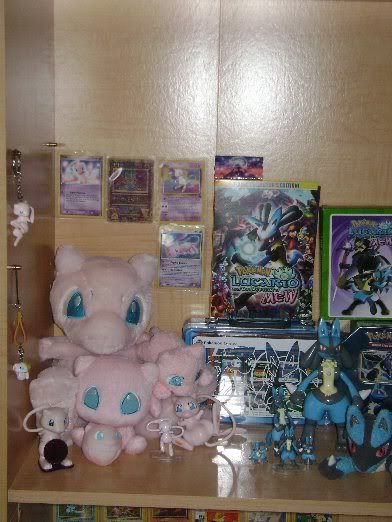 Only new thing for Mew is that charm on the side. Though I am expecting a clear kid sooon.


Yes! I finally got the Jungle Flareon. It doesn't looks silly anymore. Thank you whoever sold it to me. I can't remember at the moment. ): And the Glaceon kid! Glaceon is my new favorite but I thought I'd never own anything of her because it's overpriced. But yay!


That pencil grabber thing is so cute, Gin! Why is Gligar so cute in general.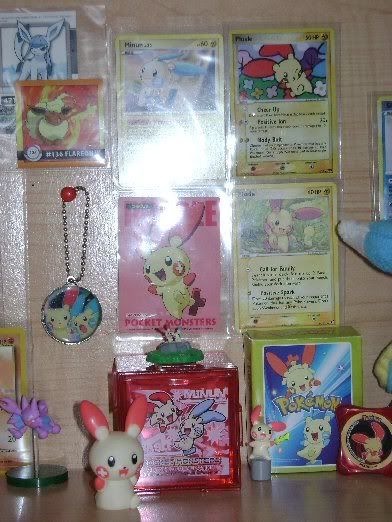 Plusle has grown the most and is the reason Mime Jr got kicked back to the dresser. I am really looking to expand on her. I rly want a plush. If you're selling I am interested!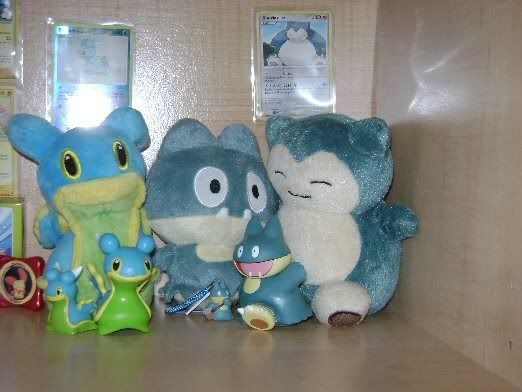 Jakks Shellos = worst paint job ever. I wouldn't even have bought it except it was the only one left and didn't rly have any other choice. I am also waiting for a chougetto of him.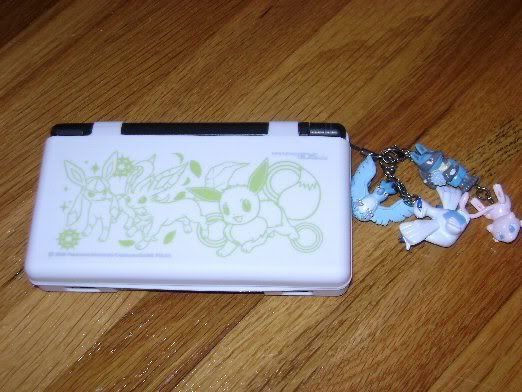 Heh... I bid on it not even thinking that I had a black ds and it was a white skin that was going to look silly on it! Ah well, I still sort of like it. It feels soft. xD