I seem to be having some good/bad luck with GAs. Each lot has had something missing/damaged/broken (with one exception) they have all been items I claimed. =/
Okay, on to the good news, we have updates for GA#4 & GA#5. The boxes arrived yesterday and shipping costs will be requested today & tomorrow.
GA#4


poly_rhythm the Jigglypuff with its curl standing up, had me cracking up. Everything seems to be in good condition.

myvampirelust19 Pikachu was on, so the batteries are run down. I don't know if it works.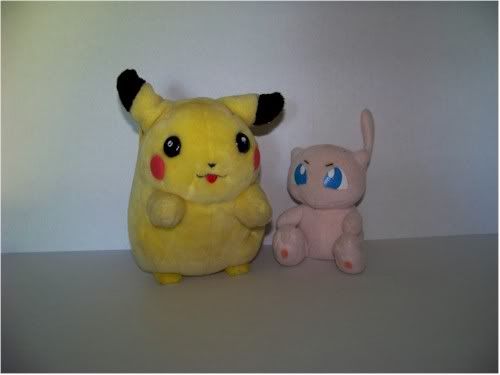 technicolorcage (Mew)
noksum (Gligar & Poromon) - everything looks good

the1412 (Poliwhirl) has a few dirty marks
tissuepaperpet (Psyduck)
zenity (Quagsire)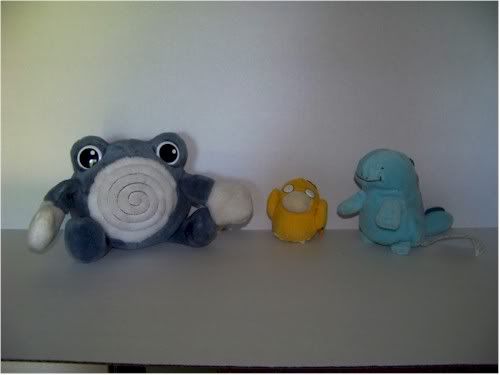 usagimakeup bigger poliwhirl, pikachu, & Jigglypuff are a little dingy, but the other two look good.

little_ledyba (Hopip)
my_chapstick (Squirtle)
drayklj (Heracross) - everything looks good.




GA#5


lovelychu eyes have some scratches

usagimakeup (Charmander & Clefairy)
jerybunny (Bulbasaur) has a loose string on nose.
jerybunny