So, me and
elisha1288 are bringing you another great GA! :D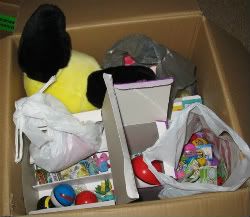 We have decided to GA the leftover items that
tortoises
has in her sales account! :)
These are the things available for you!
Arceus's Jewel of Life movie theatre promo pendant
Large drawstring bag promo
Gengar clear kid
Throw pokeball Budew
Blockbuster Bulbasaur keychain change-to-pokeball-plush
Rare Chikorita watch
Some clearfiles
These are the backs of the clearfiles!
Corsola Staks magnet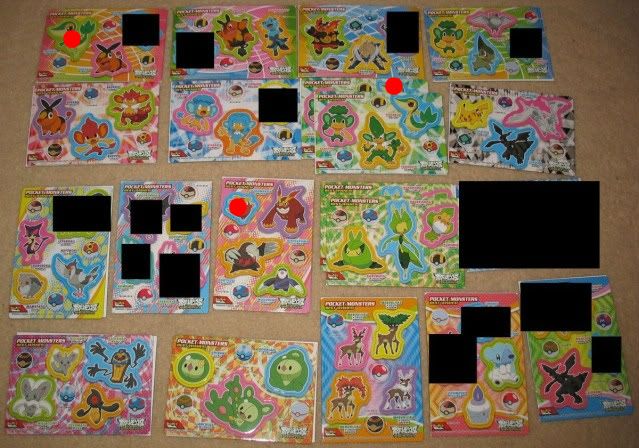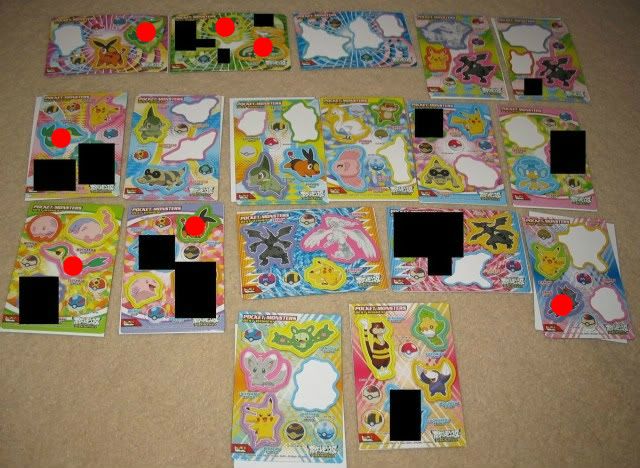 That large Pichu is a 1:1 plush.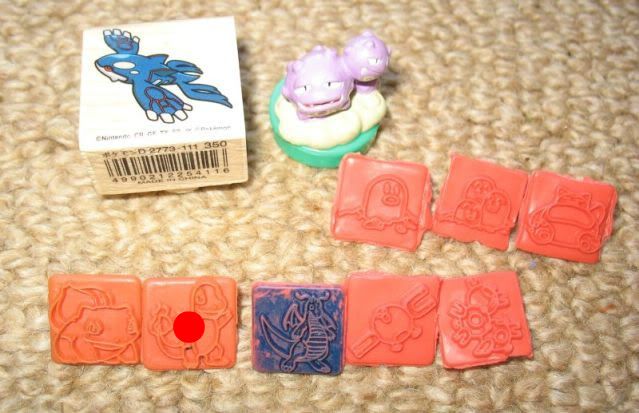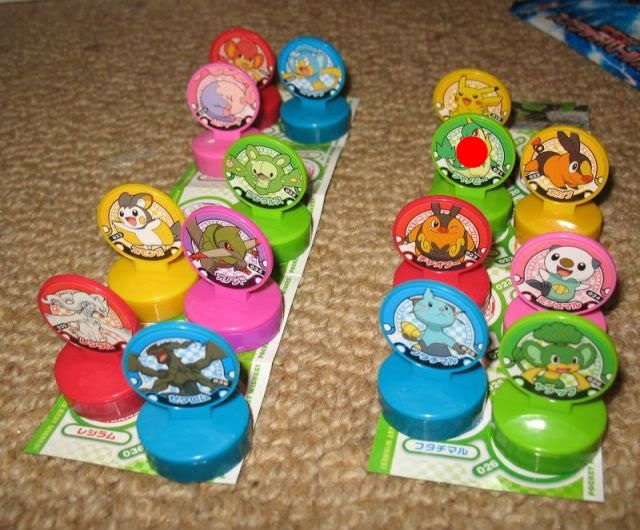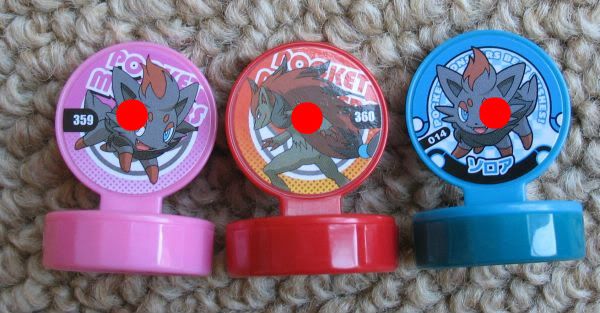 NOTICE!
- the red dotted items are the items me and
elisha1288
are claiming!
- the blacked out items are what
tortoises
has sold and are not available!
RULES:
- This GA will end this Saturday at 10PM EST!
- I will be doing half of the threads, the spreadsheet and calculations. Elisha will be doing the shipping and other half of threads.
- Elisha is claiming the two Zorua retsuden stamps, Zoroark Retsuden and Zorua magnet for 15$ and willing to go higher.
- i will be claiming all the different Snivy magnets (excluding one double), Darumaka magnet, Serperior magnet, sad Tepig magnet, Servine Retsuden stamp and Charmander stamp for 40$ and willing to go much higher! (if you think my claims are too low, I have asked jedi_amara if that's ok and she said yes!!)
- Please bid increments of 1$ at least!
- Make sure you respond to the person with the highest bid!
- Since there are too many items, it will take time to make all teh threas, BUT YOU CAN START BIDDING ONCE A THREAD IS UP, YOU DON'T HAVE TO WAIT UNTIL ALL OF THEM ARE THERE!!! (I will of course edit this journal)

Here are the summaries of the items, so you can find them easier!

Page 1 - From Questions/Comments to Emboar card
Page 2 - From Zoroark card to Drilbur card
Page 3 - Zoroark card #2 to Gligar mini card
Page 4 - Seviper mini card to Chikorita mini card
Page 5 - Cyndaquil card to Staravia card
Page 6 - Finneon card to Purrloin magnet from sheet 9
Page 7 - From Pidove magnet from sheet 9 to Zekrom magnet on sheet 18
Page 8 - From tepig magnet on sheet 19 to Reuniclus magnet on sheet 35
Page 9 - Minccino magnet on sheet 35 to Articuno pencil
Page 10 - From Golem to Snorlax stamp
Page 11 - From Bulbasaur stamp to Panpour retsuden
Page 12 - From Musharna Retsuden to Cyndaquil retsuden
Page 13 - From darmanitan retsuden to DAT PEARL IN A SHELL RETSUDEN
Page 14 - Empoleon retsuden to the episode with Sunflora card
page 15 - THAT UNFUNNY GLIGAR DUDE CARD to Pokeball magnets thread

SINCE THIS IS A LARGE GA, YOU CAN START BIDDING ONCE A THREAD IS UP, YOU DON'T HAVE TO WAIT UNTIL ALL OF THEM ARE THERE!!! (I will of course edit this journal)

I made page summaries, so you can find the items you want easier!!! :D
ALL THREADS ARE UP NOW, SO BIDBIDBIDBIDBID, LET'S WIN THIS!!! <333333