Hey everyone me and
pokepalace are bringing you a GA lot from
crimson_angel02

We have alot of Jakks plush, Some Pokedolls, Figures and other stuff!




So take a look under the cut for rules and more pictures!

First off we'll start with the rules!

- Bids are final, and must follow the rule stated in "Conditions"
- NO SNIPING, All bids placed within 5 Minutes of bids/offers ending will not count, as by Community Rules. Extensions will be made based on interest.
-If bids are placed these cannot be deleted. Doing so will result in Negative feedback.
- All bids must be made in at least $1 increments
- I am not liable for items lost in the post, If they are uninsured. i will not be able to replace items since i am not a shop with large stocks.

-I will be handling posts & threads (Please be aware that i will be at the london expo this weekend so future posts will be very short)
-
pokepalace Will be handling totals & shipping
-I Will be claiming the Cyndaquil & Snivy plush for $20
-
pokepalace will be claiming snivy Stylus, Celebi/Zoura card, Chatot Jakks, Latias kid, Pika/Marill Pencil case, Ho-oh Jakks, Lugia Jakks, Marill Jakks, Togekiss Jakks for $25
(If anyone has problems with the claims please let me know politely, rather than jumping down my thought!)
-This GA Will end Tuesday 31st May! (Im away this weekend so i can make the reminder post Monday for final interest!) And it will be ending 20:00pm UK Time (So i can keep track of things)

All plush are MWT except the Little Pichu beanie! so don't keep asking me about it please...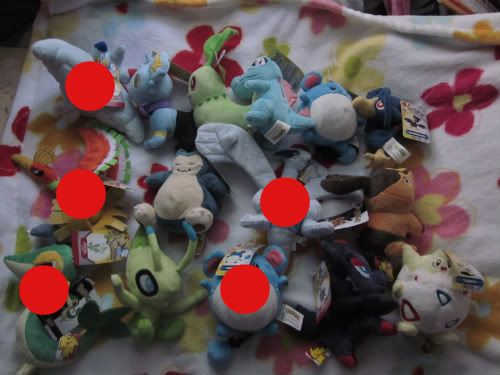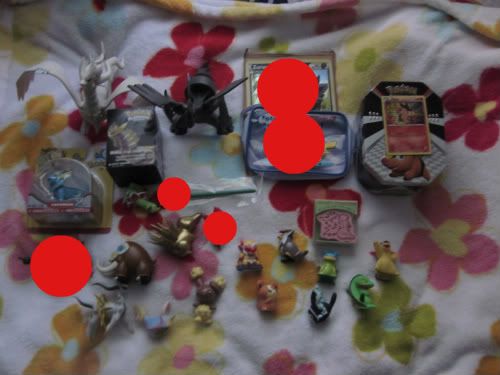 All Jakks plush start @ $3
Pokedolls/Dragonite Canvas start/Zoroark Banpresto @$6
Zekrom & Reshiram Figures start @ $3
All other items start @ $2


THREADS ARE UP! FEEL FREE TO BID!