My birthday was this month and a got a great present from my parents and my boyfriend! I also have some new Arcanine and Flareon figures.



Best birthday ever! =D The 1/1 Laying Pikachu from the rainbow promotion. It is really big and very soft. My boyfriend won this plush for my from an aution on pkmncollectors. So sweet of him. Especially because he doesn't even like that I collect pokemon.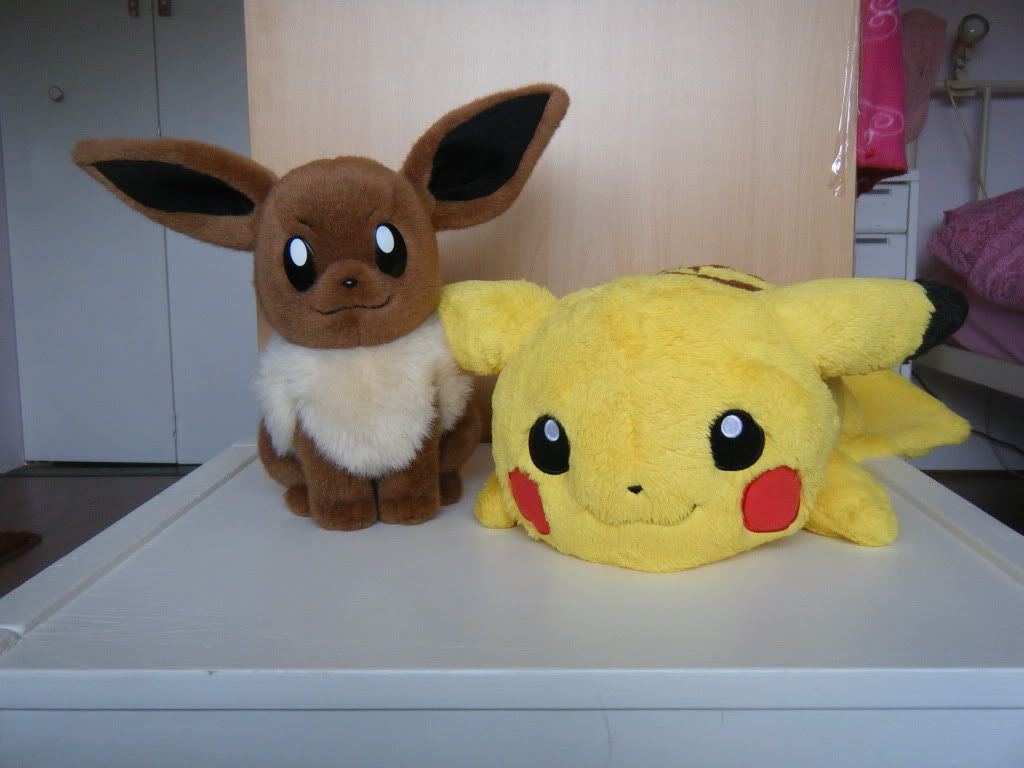 Here it is together with my 1/1 Eevee. The two stars of my collection. And they aren't even Arcanine.
(Pikachu is really big compared to Eevee 0_o)

Arcanine collection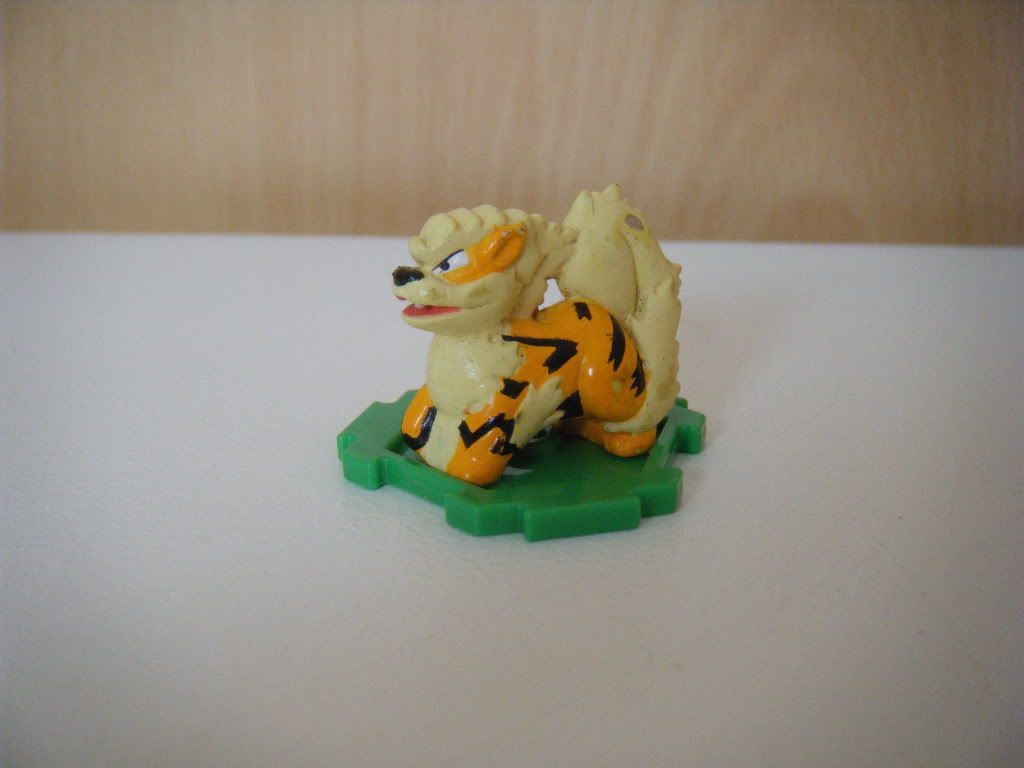 Arcanine FCS figure. Maybe bootleg? Not sure, it doesn't fit a normal FCS base. And it nose wasn't painted when I got it. It is the same figure as the 151 stamper. Only this one is a little bigger.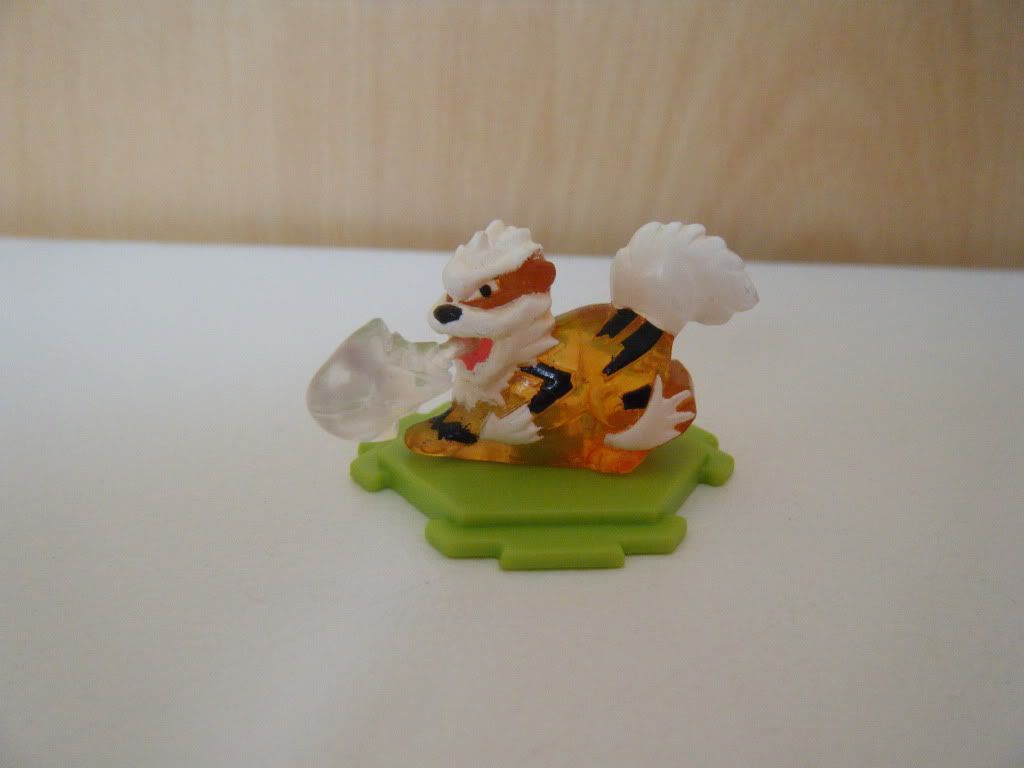 Pff beautiful figure. It stood very high on my wishlist. And now I have it. The clear FCS Arcanine figure.
(Btw I know there is a database for kid figures, does a database for FCS excist?)



And this beauty. The Arcanine attack kid. I got it in the mail 2 days ago. From Cardwhale, thank you so much!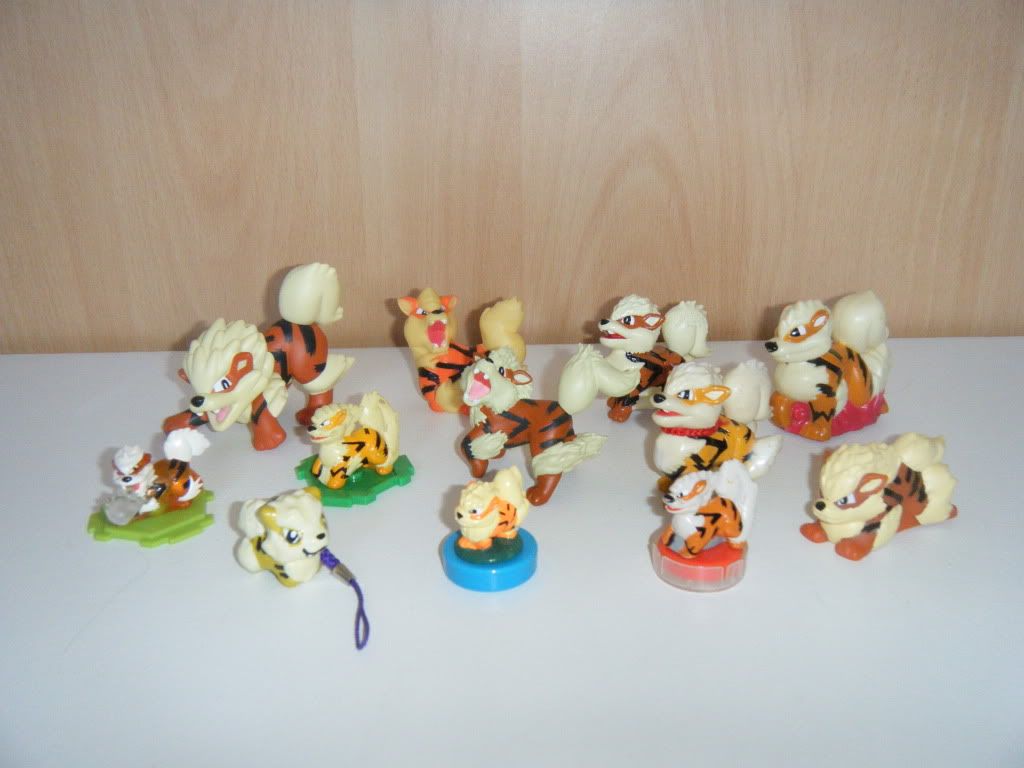 These are all my Arcanine figures so far ^_^ They are awesome.

Flareon collection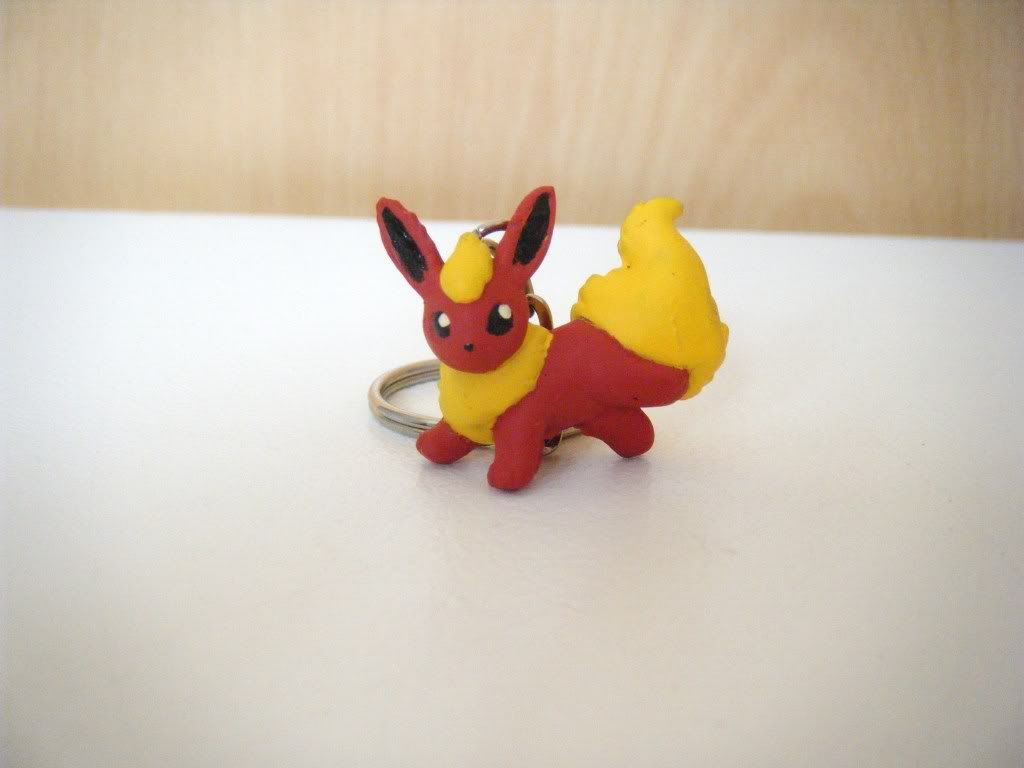 Bootleg Flareon keychain. Someone from the community gave me this one as a freebie. The paintjob was very bad, so I decided to give it a repaint. It turned out a little dark bit I'm still happy with how it turned out. =3



And these are all my Flareon figures. The big one in the middle is a bootleg figure my parents gave me. They were on holiday on Tenerife and they brought this home for me. My parents are awesome XD

So.. my boyfriend and I made an agreement. I should sell some things before I am going to buy new figures. So I updated my sales page. Please take a look =3
---------------> http://knienke.livejournal.com/3869.html#cutid1 <---------------------
The new items are marked as from my personal collection. No haggling on those items please.
I only trade for Arcanine and Flareon items.

And one last thing. I'm looking for a Raichu canvas plush for a friend. Unfortunately I missed out on the ones Gin was selling. I'm looking to spend around $40 plus shipping. Maybe even a little more. (The ones on Ebay are around $50 but the shipping is killing!!)

Thank you community! <3