First things first:


happy_jolteon: I got the sticker and the charm! :D I'm just one sticker away from the complete set-- thank god there's only 4.

doctorisdrat: I suck at life and completely forgot to bring Mr. Slowking home to mail to you over Spring Break D: He'll most definitely be going out with the next batch. I got the Slowpoke though, thanks for the chain! <333

OKAY, NEXT. Due to the long string of sales posts I've been seeing, I wanted to put mine off until it settled down and after Easter passed. (I don't want to tempt people with this stuff when there's family to spend on 8>;;)


BUT CHECK THIS OUT.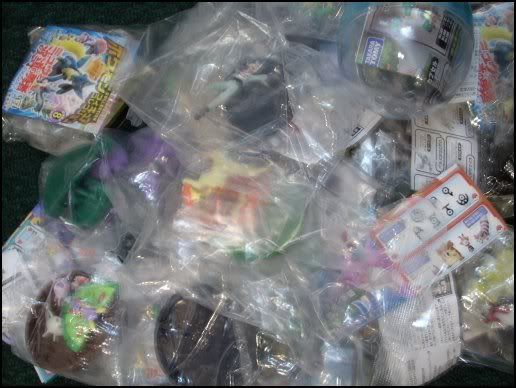 SMJ SENT ME MY STUFF A WHILE BACK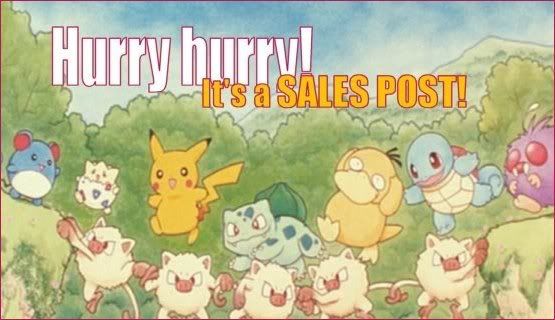 (

Tons of Zukan and Japanese 7-11 Bottlecap figures!Collapse

)



Information:



I will only hold things for 2 days.

I will ship these out next weekend, when I'm back home

Bidding will end when the bids die down. I will then announce the winner.

I prefer PayPal (floppybot[at]gmail.com) for payment, but I will accept MOs as well at the buyers own risk. Obviously I won't send out the item(s) until the weekend after the MO is received.

With paypal payments, INCLUDE YOUR USERNAME ALONG WITH WHAT YOU ORDERED. It will save me so much time. D:

I am absolutely open for trades, especially for Slowpoke items, but Magikarp, Phanpy, and Wigglytuff are awesome too.

I think that's it.