Hi everyone! I've been lurking around for a long while, and I haven't posted anything in terms of my collection in a long, long time. So, I thought I'd re-introduce myself!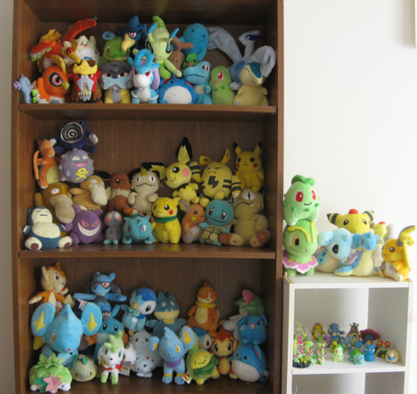 My name is Emily, and I think I've been on pkmncollectors for a year and a few months now. I'm a lurker, and a little shy. I'd would like to get to know some people on here, though :)

I like (pretty much) all pokemon, so its hard for me to focus on collecting one XD. My absolute favorite is Meganium though, so I have more merch of her than anything else! Let me show you everything! Lets kick it off on shelf one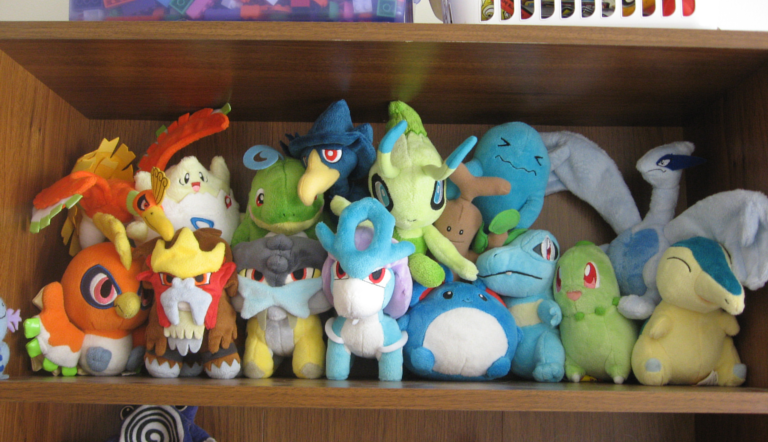 My second generation shelf of plush! I'm not really sure why its on the first shelf anymore, but whatever :P I had trouble balancing Lugia with its child birthing hips and giant wings. The shelf was overflowing, so I stuffed in some second gens with the other ones, so keep a look out XD. I have an Umbreon pokedoll coming to me in the mail, so shes going to fill the gap by Lugia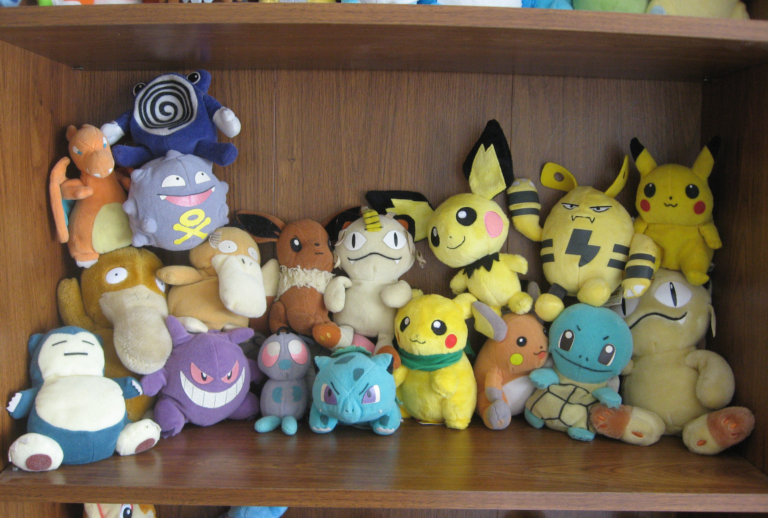 First gen shelf! Can you spot the misfits? These are pretty much all of the pokemon I had from my childhood- all the hasbros are my original collection. I used to have more, but I lost some in a move a long time ago. Its why I got here actually- I was looking for somewhere to buy the lost ones. but I found much more than that!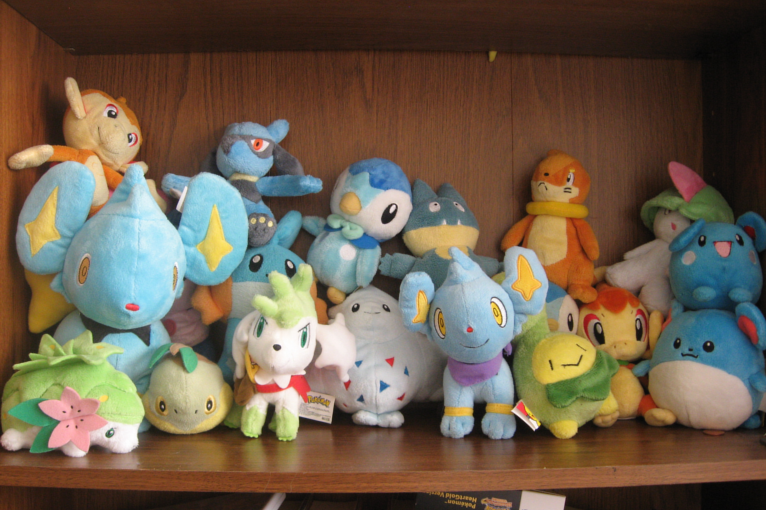 Third and Fourth gen shelf! The third gen is my least favorite, so I have the least plush from it, so I just put them in with fourth gens. Again, theres more misfits to point out!



These are some certain favorites I set aside from the rest of the plush. I take Meganium down a lot to pal around with me sometimes. My lapras pokedoll likes to fall down a lot, and knock over everyone else ><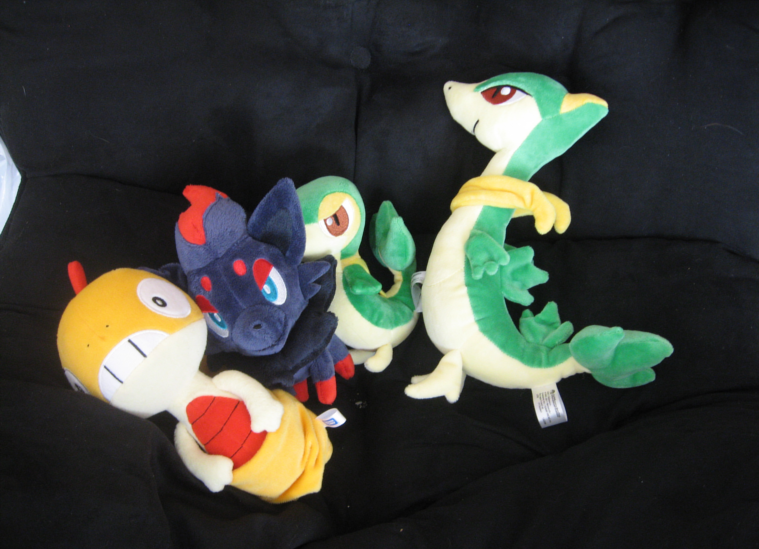 My fifth generation plush! I don't have a designated spot for them, so they sit on my chair in my room. Snivy is a little...shy XD
I have a Zoroark pokedoll in the mail too, and soon a Serperior Pokedoll and UFO are gonna be coming my way.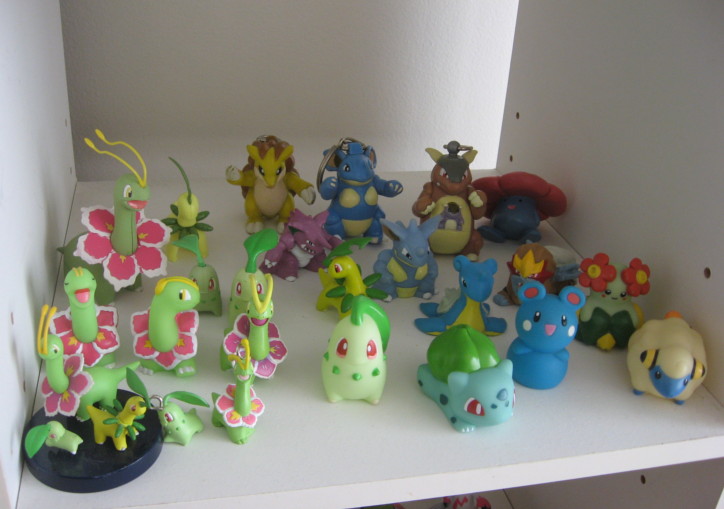 My figures! I don't have much because I spend all my money on plush, aheh. This is where all my Meggies are. I love kids figures, so I'm planning on getting a bunch more. The PLAMO Meganium line I'm in the process re-painting, so bayleef has no eyes yet ><



These are my TFGs! I love these figures, they have awesome poses and are so detailed. The Ho-oh in the back came broken, I was thinking of painting him shiny after I get a new one that isnt broken. I really want to finish all the sets, it would be a huge accomplishment for me. I really want all the humans, though. Erika is such a nice figure I want the rest of the gym leaders.

Welp, thats pretty much it. I also have some TCGs that I didnt picture, and I also collect the games themselves (I just didn't take em out)
Thanks for looking at my stuff! :D