Heya, folks! Presenting to ya'll a quick lot sale! I am up to my eyeballs in plush so some of these very small side collections need to moving on to greener pastures. That would be folks who really collect them and can give them a good home, to you city folks! ( Are you all liking these western refs? I know that I am reaching.. but it's fun! :> )

See 'em all behind the cut!



There be gold in them thar hills.. and rules!


* Sales permission granted by dakajojo on 05/08/2011

* I reserve to the right to refuse sale to anyone, for any reason, at any point before sale is final. This includes personal auctions that I run.

* I ship items out on Friday's ONLY. Please keep this in mind when buying from me.

* I am not able to ship internationally at this time.

* Prices do not include shipping and fees.

* Paypal is the only payment method that I accept. I will attempt, to the best of my ability, to respond to any inquiries as soon as I am able. I am easily reached by both private message and email.

* I will not do holds and I require payment within twenty four hours of confirmed purchase. If twenty four hours has passed without payment being sent, unless I have been informed otherwise, negative feedback will be left and the item will be relisted.

* Once the item leaves my hands, it is no longer my responsibility. If you would like insurance and / or tracking, please tell me what you would like, and I will add it accordingly.

* I may haggle, and I don't mind if you ask, but please be reasonable.

* Feedback thread is here : http://pkmncollectors.livejournal.com/5132873.html?thread=186463305


As I have mentioned I am looking to sell these items as a Lot. I am, however, open to fair individual offers.
Lot price IS $75.00 ~ This does not include shipping and fees.
I am open to GA's, GB's, or whatever other G's you want to throw my way. :)

And now for the pictures!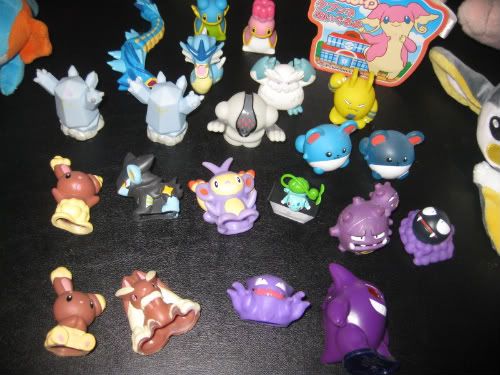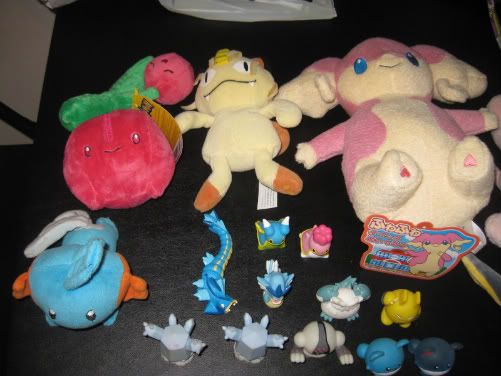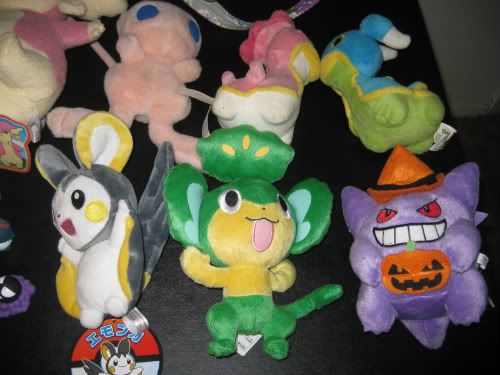 What you see is what you will get. Emonga and Tabune have un-attached hang tags. I can attempt to re-attach them or send them seperate, whichever suits your fancy.

Thanks for looking! I will be happy to answer any questions you have about these items, their condition ( which varies ), etc.