A friend of mine recently cosplayed as a Plasma Grunt at a small college convention. She made a flag for her cosplay and it was pretty nifty, and now is looking to sell it on etsy or ebay. I'd love to sell it here for her, but alas, I still don't have my sale permission (still need a few more positive feedbacks). Anyway, she doesn't know how much she can sell it for, so I told her I'd see if I could get a price range from the community members here.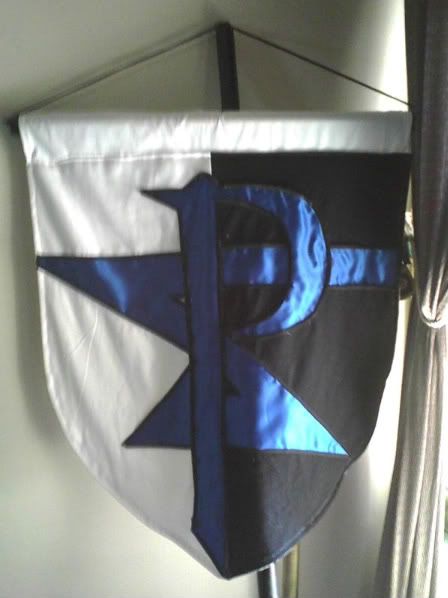 Here's the only picture I have of the flag at the moment. She has yet to upload the cosplay photos (which is driving me insane because I really want my Hilda cosplay photos, but I digress). It's very nice quality, roughly 3 feet long, and 2 feet wide, and is lined with fabric in the back. She is only selling it as the flag and it's horizontal dowel, not the vertical pole shown hanging from, as she uses that for many other cosplays.

Anyway, I'm just looking for a price. If this isn't allowed, please tell me and I'll take it down asap.