hey everybody~
since fanime is over and i bought a ton of stuff as well as received some things in the mail
its time for a collection update :>

thanks to anyone who came to say hi at my table in the AA at fanime last weekend :>
i wasnt able to make it to the pokemon cosplay gathering since i was late >>;; i was looking forward to it too :<
but i wore my oshawott costume both on saturday and sunday if anyone saw me

also an update for anyone who commissioned, bought from or traded with me. i will make a trip to the post office this weekend to send everything out. sorry for the wait.

i also have some new things for sale such as a bunch of new buttons as well as an auction for these festival masks.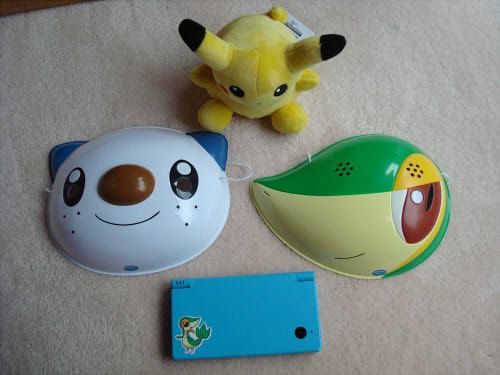 COLLECTION: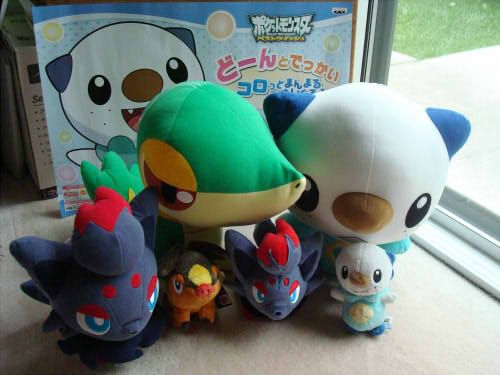 plushies~ mostly from fanime except for the jakks oshawott and tepig
the dealer gave me the huge oshawott poster for free after i bought the giant snivy and oshawott lol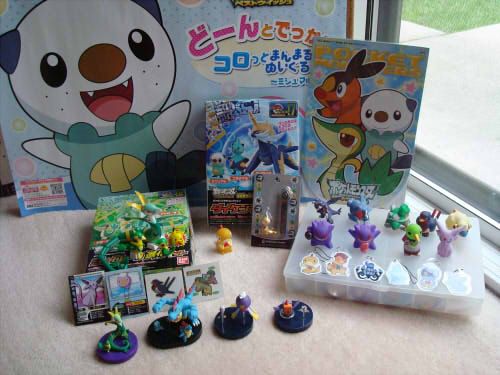 lots of little things~ mostly came from the community except the snivy zukan, garchomp tomy and plamos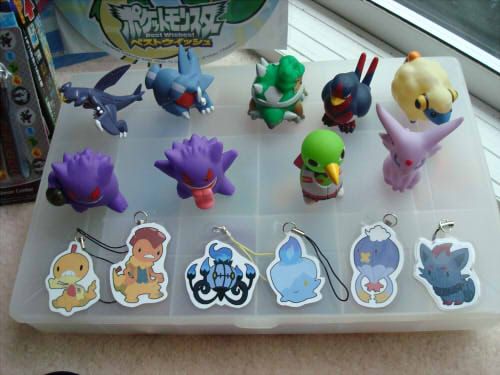 close up. keychains were from a trade with
gappamaki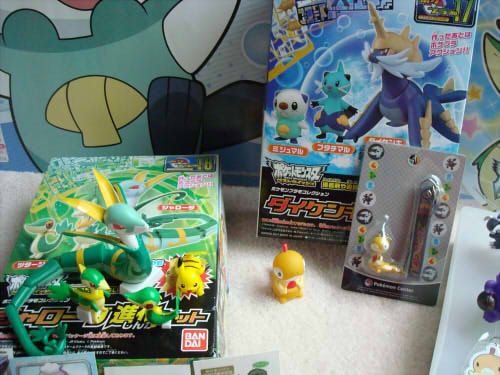 those plamos are so tedious but still fun. the stickers look so cheap though D: i should paint them or something instead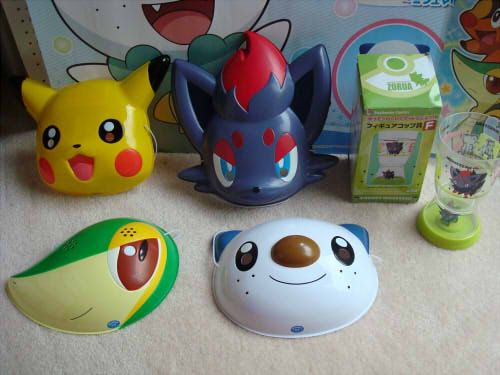 i love these festival masks~ they are fun to wear :>
there was also victini and tepig but i did not get them



more stuff that came in the mail today



this was the oshawott costume/kigurumi i wore to fanime.
except i was wearing a blue wig and an oshawott festival mask instead of the hood lol

SALES SECTION:

RULES:

- granted sales permission on 04/24/11 by
denkimouse

- all community rules apply.

- i will not deal with anyone who has negative feedback in the
pkmncollectors negative feedback thread.

- i only accept

PayPal

. i am not accepting trades unless stated otherwise.

-

include your LJ user name and list the items purchased when you are making payment via PayPal



- i am shipping from California, US. i ship to anywhere

- i try to ship whenever i get the chance but please allow 1-2 weeks for me to ship just in case. i like to ship in batches.
(for commissions please be patient as i have to make them first. please allow 2-3 weeks for shipping)

- i am not responsible for lost or damaged mail if the postal system fails.

- prices do not include shipping unless stated otherwise

- shipping prices will also include cost for packaging and paypal fee.

- i can hold items for up to 24 Hours (i may allow longer holds depending on the situation)
i will send you a reminder once, and after that it will go back up for sale.

- make it clear if you are asking a question, for a quote, or committing to buying an item.

- bad feedback will be left and you will be banned from my sales if you cause any problems or back out. serious buyers only please.

- you may try to haggle when buying multiple items

- please reply when payment is sent~

AUCTION: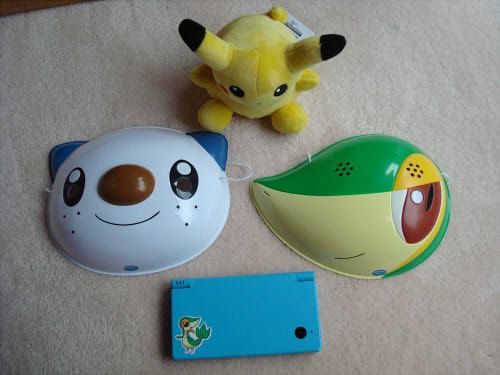 Oshawott and Snivy Festival masks
Auction: each will start at $10
Auction will end Saturday on June 11 at 12:00 am PST
i will post one reminder before it ends.

they will be shipped in a box ( i do not know how much shipping would be yet )
all community rules apply. no snipping etc. bid in increments of at least $1
the winners can pick 1 foamie and 1 drawing each from below, as well as any one pin from my sales section
to go along with their mask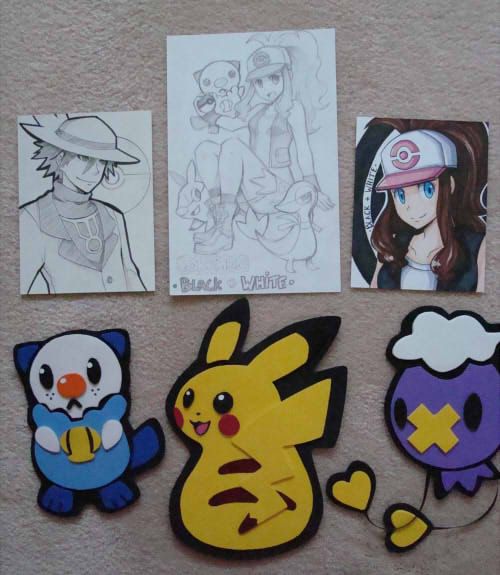 each winner will also get one of these litwicks. whether you like it or not lol



OTHER SALES:



BW starter mini poster? they are printed on glossy material : $6 ea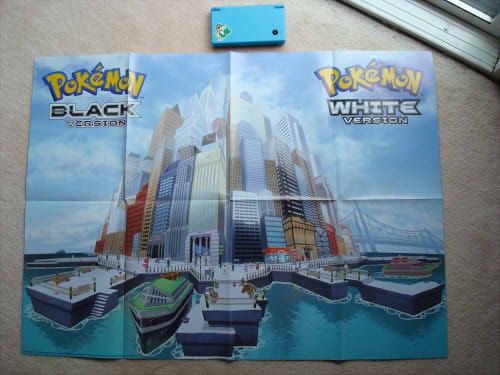 front side of poster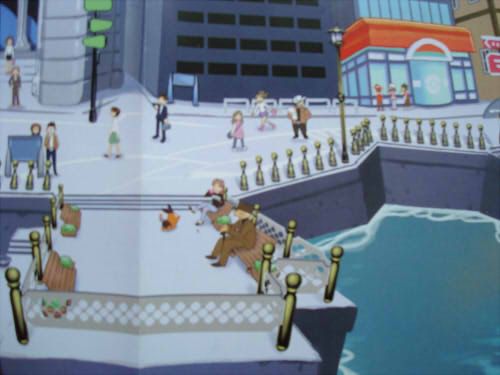 close up



back side of the poster
Huge double sided BW poster: $10



BW clearfile: sold out
size A4 and has 3 pockets



Patches:
tepig (x3): $6 ea




BW tour goods (nip):
oshawott stylus (x2): $3
snivy stylus : $3
cell charm (x1): $8




Pokemon center plush (mwt) :
snivy: $17
oshawott: sold
tepig: $17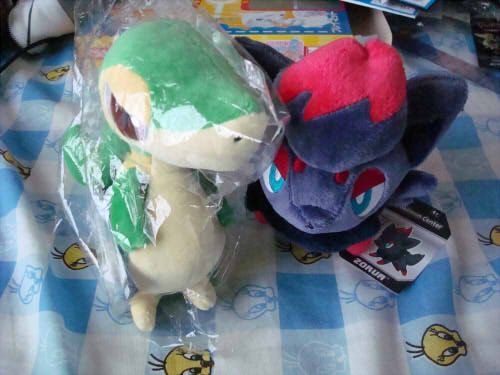 Pokemon center plush (mwt) :
snivy: sold
zorua: $20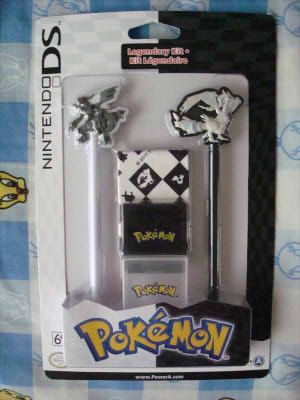 BW legendary starter kit (nip):
$5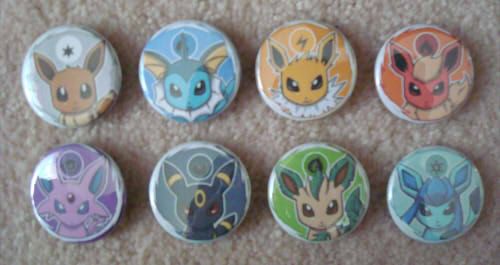 Eeveelutions pins (i have multiples of each pin):
$1.50 each
set of 8 for $12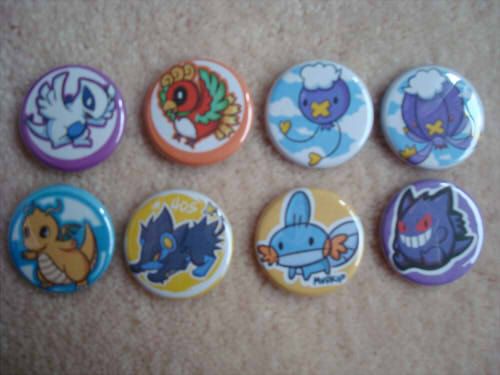 sorry about the photos i forgot to turn on the macro. the images on the pins are not blurry at all and are high quality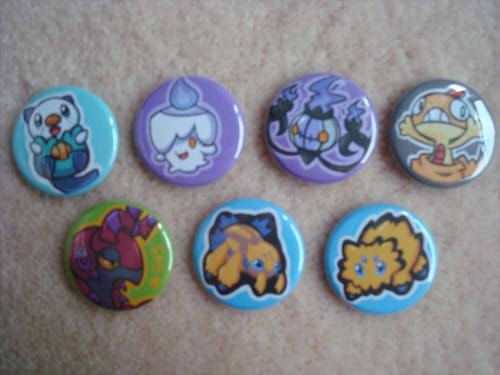 More pins (i have multiples of each pin) :
1.50 each
sorry about the photos i forgot to turn on the macro. the images on the pins are not blurry at all and are high quality

CARDS:
they are all new from the package
minimum purchase of $1
feel free to offer or haggle when buying multiple cards
if you feel the price is too high let me know since i am not sure how much these are worth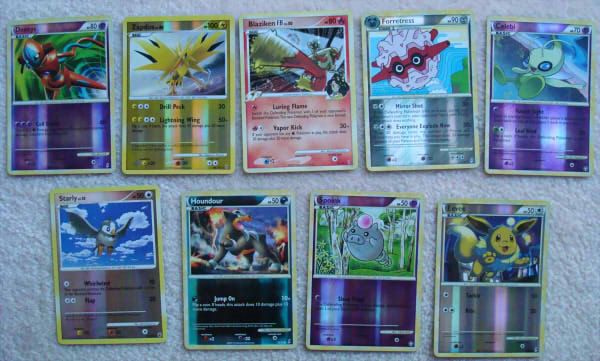 holo and reverse holo
top row: $2 ea
bottom row: $1 ea (spoink and starly 75 cents)



rare non holo:
75 cents ea
sold: drapion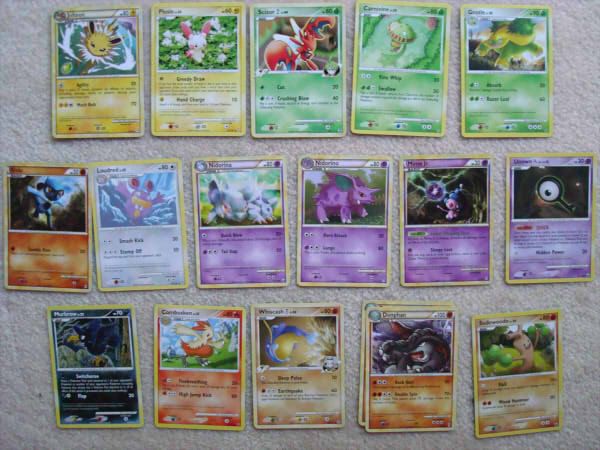 uncommon cards:
50 cents ea



common cards:
25 cents ea (spoink 10 cents)
sold: pachirisu



common cards:
25 cents ea (clefairy 10 cents)



common cards:
25 cents ea



freebie dud pins. they work fine but the backs are a bit loose. snivy and scoliopede work perfectly but the images are either warped or low quality. vaporeon has water damage.

thanks for looking~ :>