I got my sunny shore package in, and decided to open up my guys after all. My first reaction to espeons pose was it looked like she was trying to kiss someone. I glared at my other kids and realized umbreon (the orginial one) was the tallest/largest kid I have, so borrowing a zukan base this is what happened...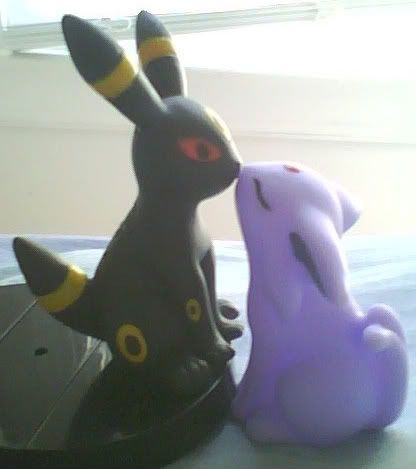 :3

Breloom umbreon and espeon join my kids collection. Yay :D

Hope you enjoy~

PS- My scanner LIVES. Expect art updates for my commissioners probably wed/thurs. FRIDAY at the latest because Im offff yay.