Sales post, sorry.. but likely to be my only one. 8)



You might remember some of this stuff from when I bought it, but now I realise I just don't have the space for it and they're not of pokemon I really collect, so.. I'm sure it'll be appreciated by someone here rather than lobbing them onto eBay.

Rules/Policies/Conditions/Stuff you should know
---
- First of all, I'm in the UK so international shipping will obviously be more than for in the UK.
- I don't physically have this particular stuff with me at the moment, it's back home with my folks. I can answer questions about the items, but anything horribly specific I'd have to ask my dad to check for you.
- All electronic items work as far as I know.
- Everything in the first section of this sales post is brand new. It's old stuff, but still in new condition. The loose items are ones I removed from the packaging when I got them simply because the packaging was too scruffy and torn. Some of the packaging on the sealed items is a bit scruffy too, but not bad - some scratches, bent card, small tears, that kinda thing.
- Paypal only please!
- As much as I'd like to, I can't accept trades :(
- All toys are clean and mark-free, any packaged toys that look marked are due to the shadows from the packaging.




Chansey, Pikachu and Togepi light up keychains. I couldn't test if these worked, but they come with a battery in them and I'm assuming they still do - $4 each

Talking plush Pikachu clip-on. Press his tummy and he speaks - $7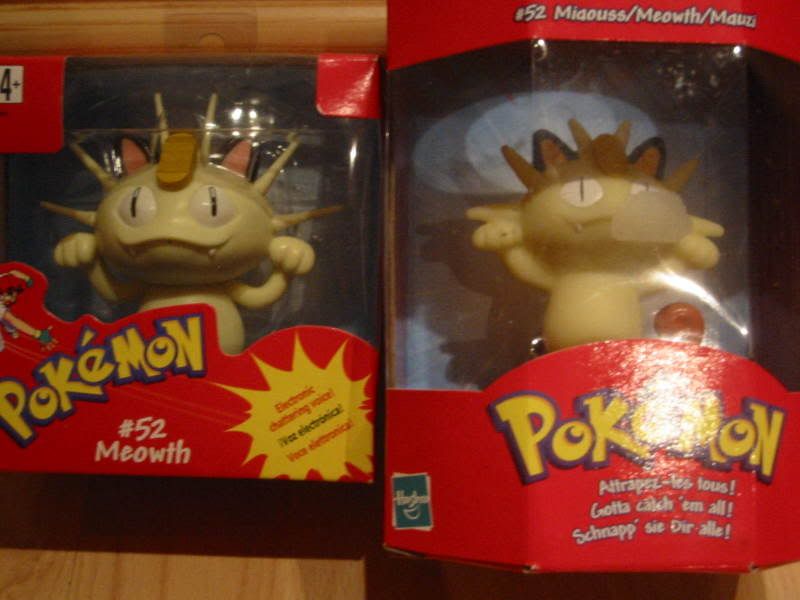 Meowth talking figure and money box - $7 each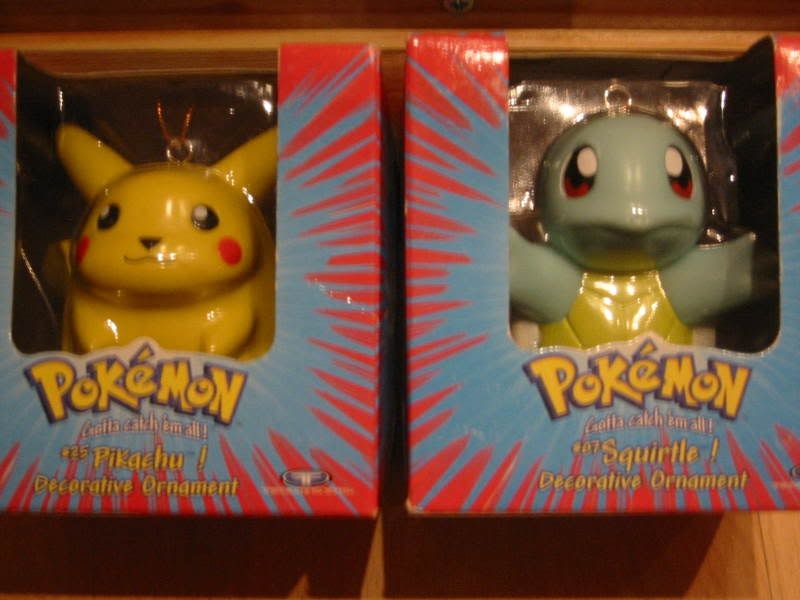 Pikachu and Squirtle ornaments (heavy things, I'm not sure what they're made of) - $7 each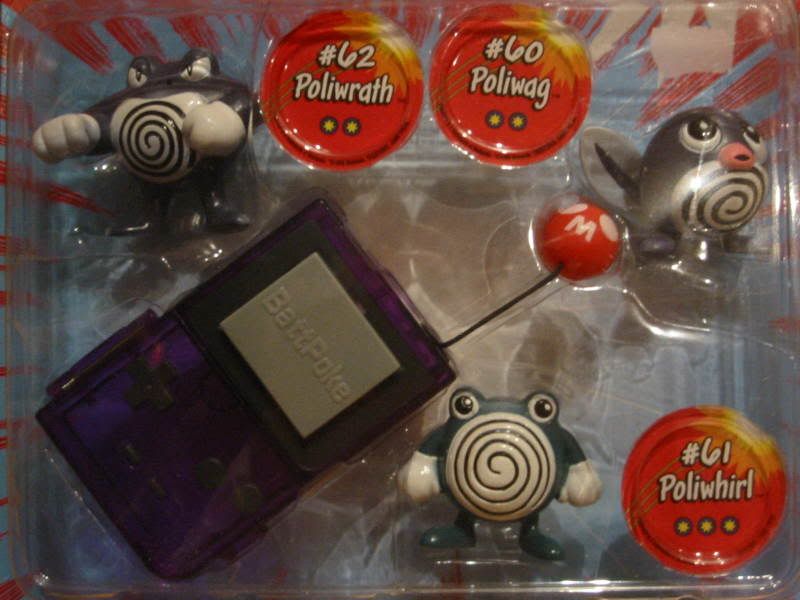 Sold!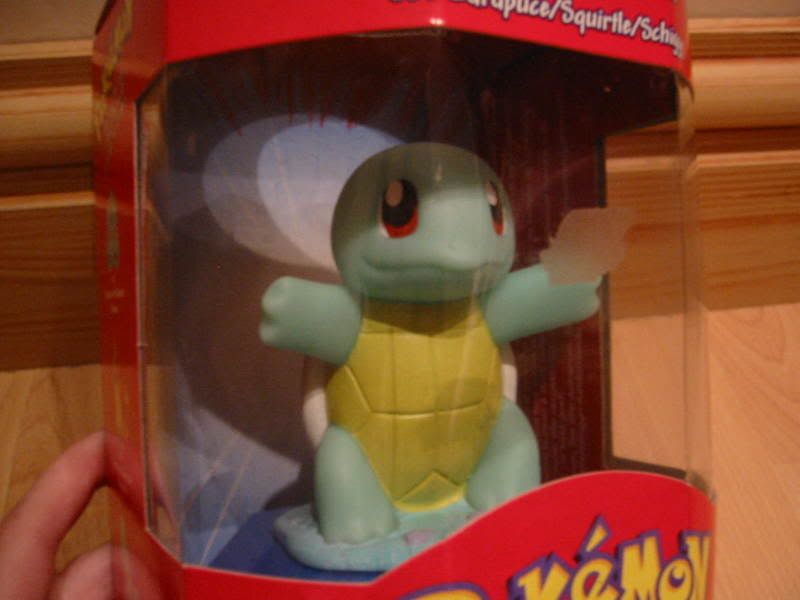 Squirtle money box (my fingers not included) - $7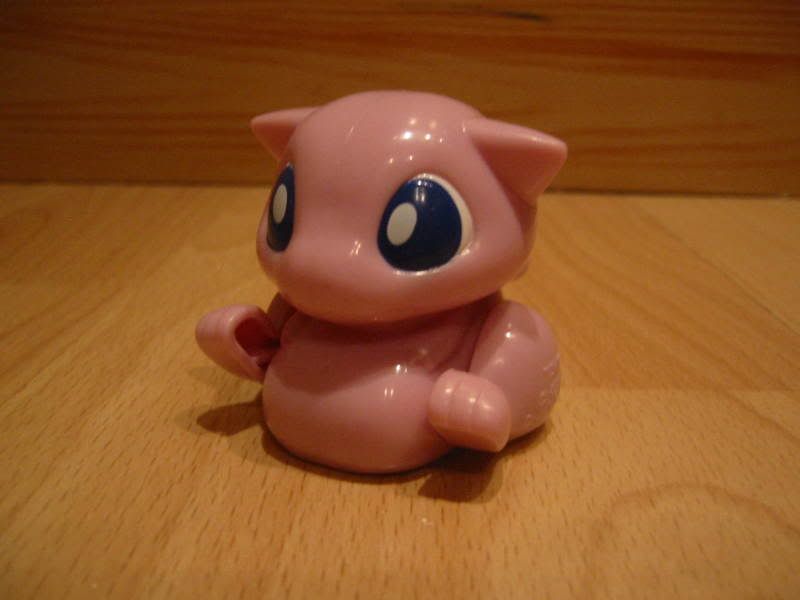 I was tempted to keep this because it's so damn weird.. Mew runs along the floor waggling its legs when you pull it back to wind up the mechanism - $5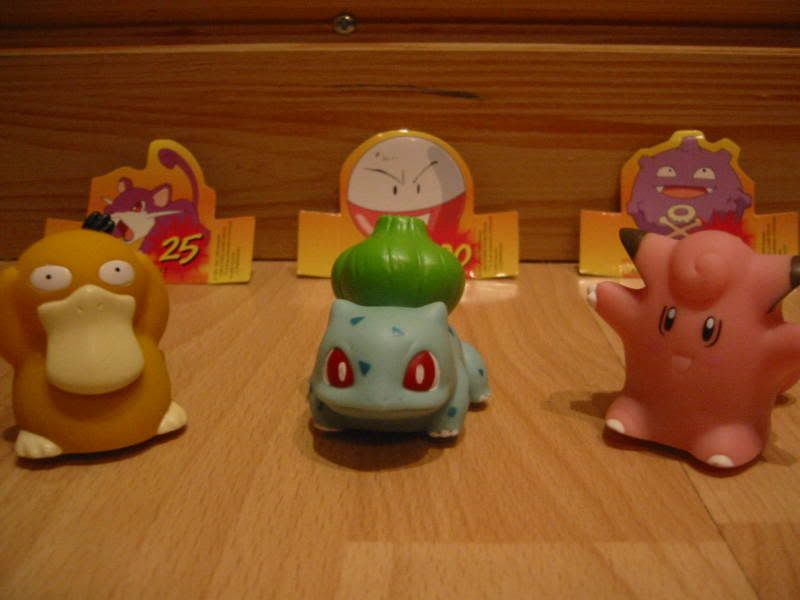 Psyduck, Bulbasaur and Clefairy roller ball figures - $3 each




Ash + incredibly fat pikachu figure goddamn go on a diet - $8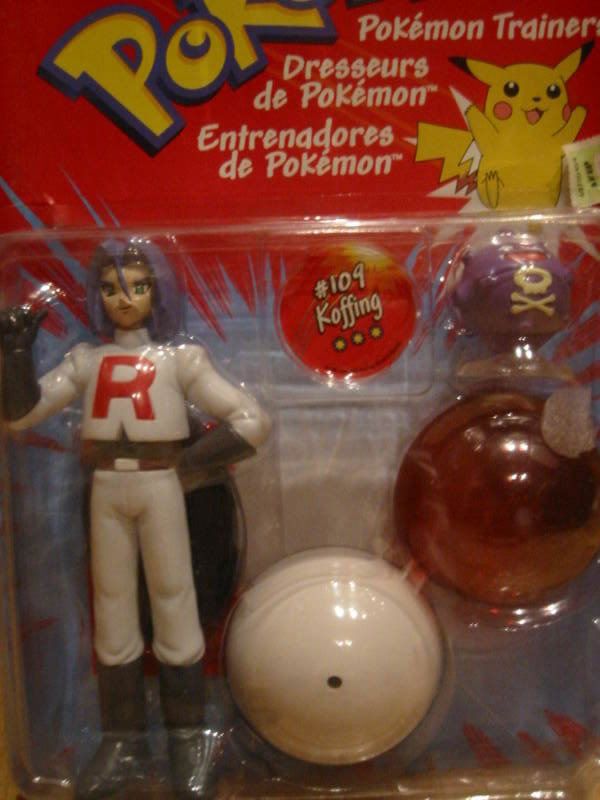 James + Koffing - $8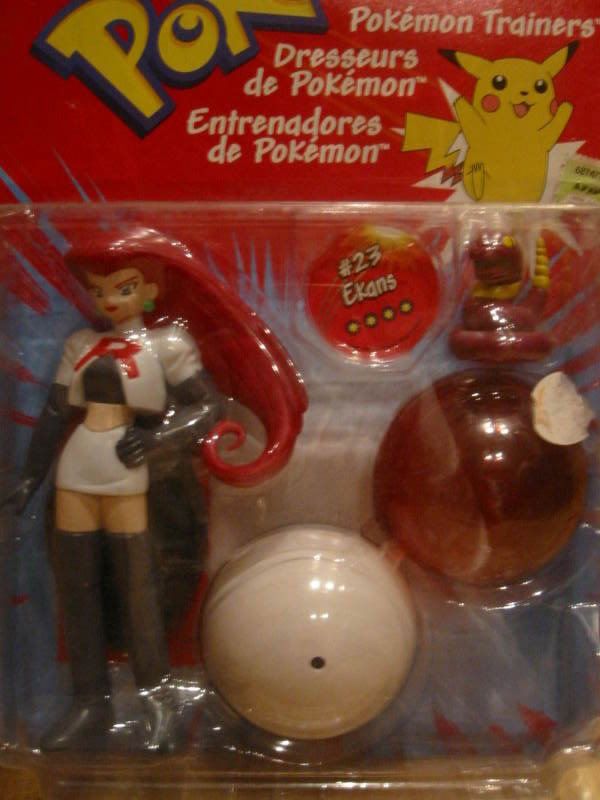 Jesse + Ekans - $8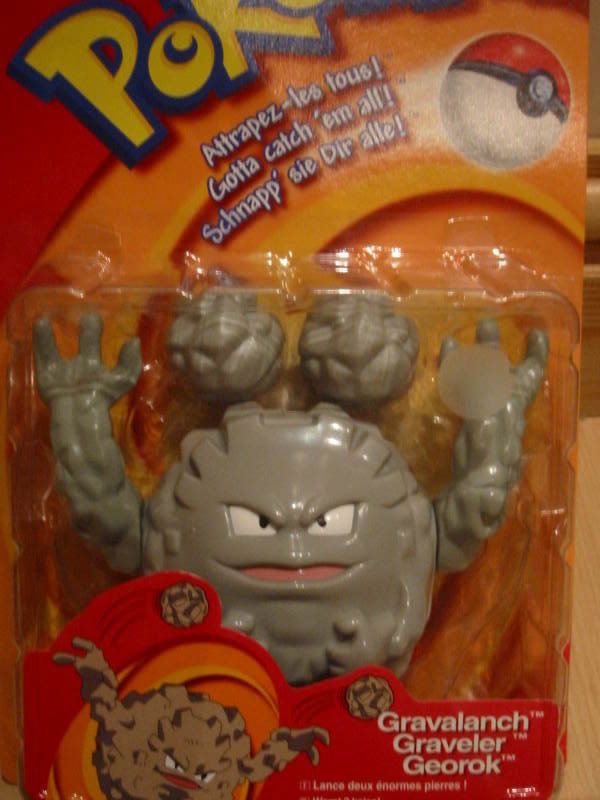 Graveler action figure, throws rocks at pets and children - $6

---
I also have two large items I'd really really really like to keep.. but I'd have to fight to make space for them. So what I'm gonna do is leave these open for offers and see if I can be persuaded.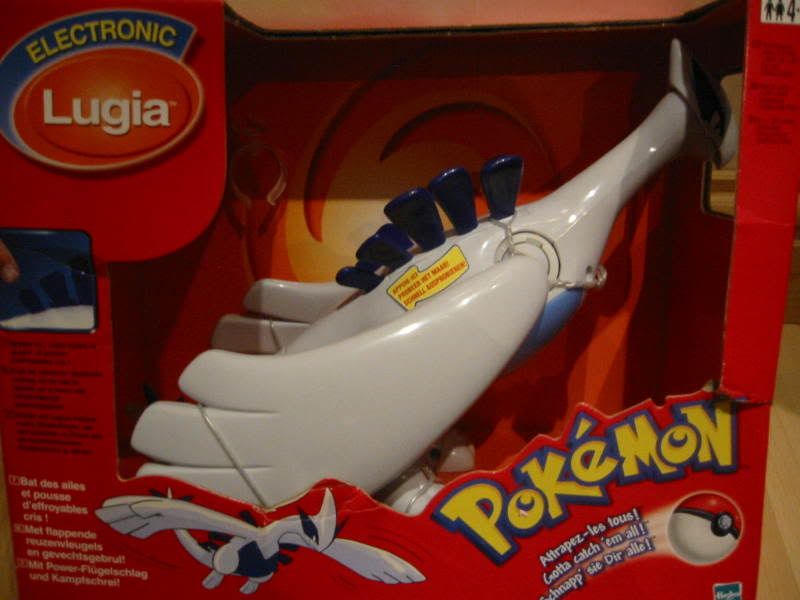 Large electronic Lugia figure. Okay okay, technically not first gen! I'm told this was only available in europe, and for a short time. I have more pictures of this if you want 'em. He still works too, makes roary squealy noises when you pull one of those fin things on his back.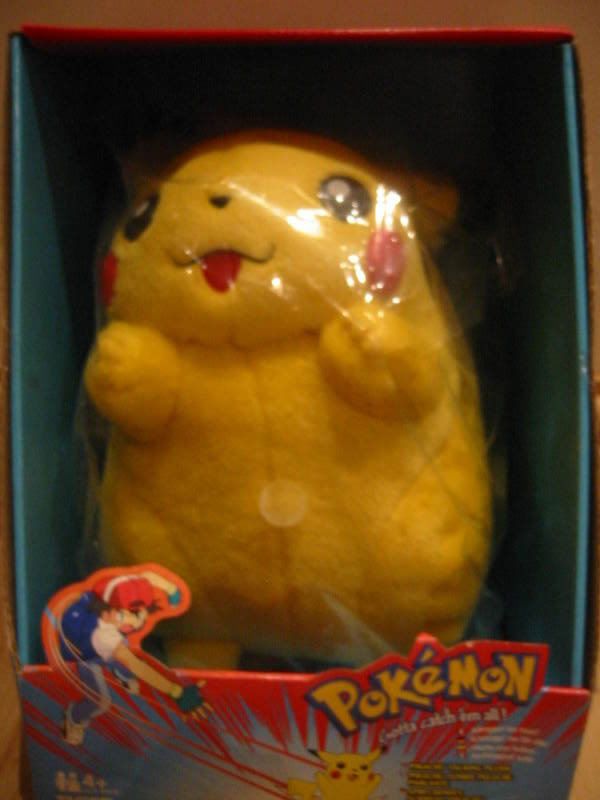 Tiger Electronics talking Pikachu plush. What a fatass, geeze. He's absolutely mint and clean in his packaging, which I was surprised about considering this is kinda old now if I remember correctly? I'm sure I remember seeing these in Woolworths when I went there after school when I was 13 or so, and wanting one.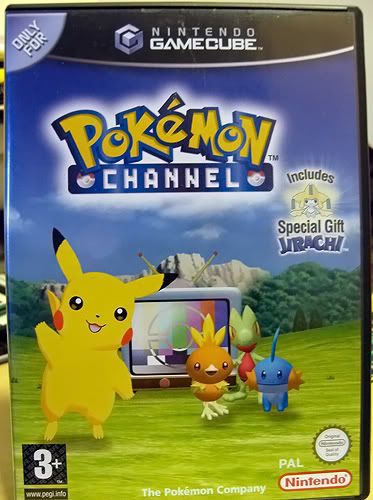 Sold!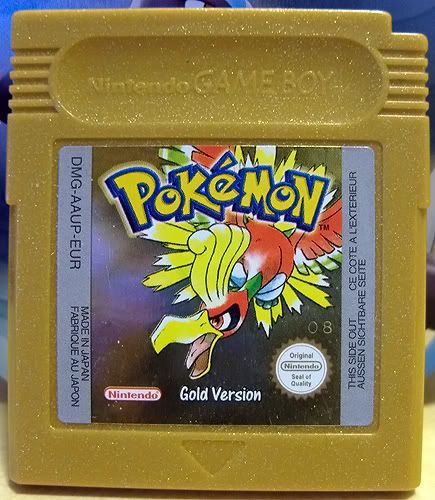 Pokémon Gold cart only. Gameboy games are region-free! Still has my save on it too if you'd like to keep it (16 badges, Pokédex 212, Time 134:55 ._.) - $10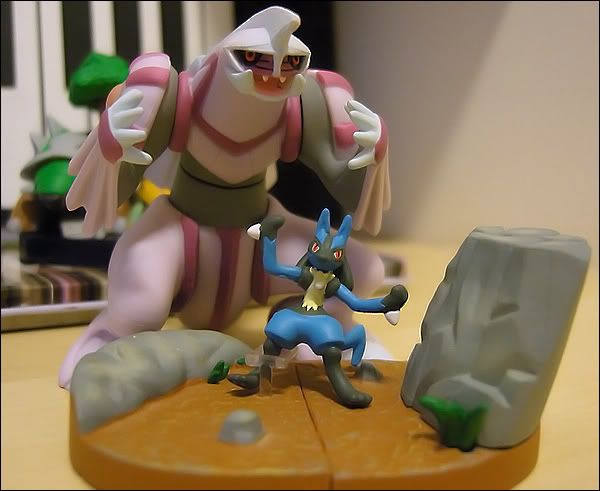 Lucario zukan only - $10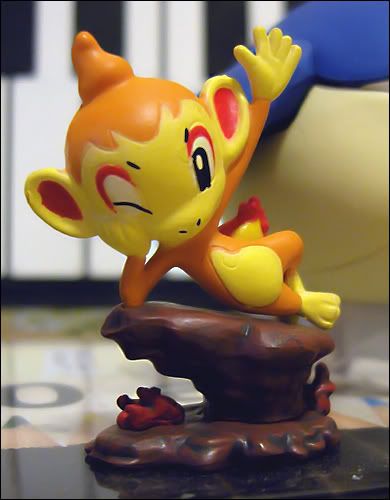 Sold!


PHEW that was long.

If you'd like to buy somethin', please let me know where you live so I can try to calculate the shipping for you. Obviously this is a little tricky without some of these items physically here with me, so if I overestimate anything I'll pay it back to you after I've sent the stuff off. Also, please include your LJ name and/or what you've bought when paying through PayPal. Cheers!



Bought a Palkia tin today, and found a nice surprise in one of the boosters;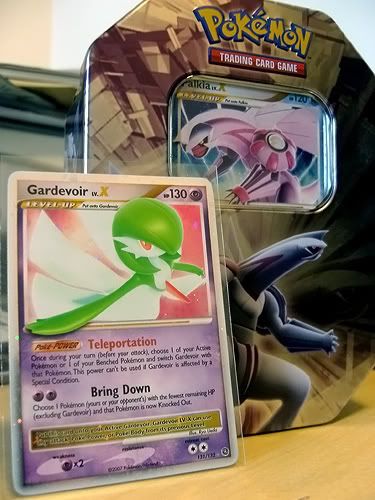 Hurrah! Not a pokemon I have too much interest in though, sadly.