Another three in one post. I'm sorry for posting so much these days, but I need to get all this done before going back to Brazil (〃´・ω・`)ゞ

--Offers are over :D-

Also, sales! I really really need everything out asap, so, I decided that I will cover the shipping fees a bit.


So a regular small parcel to the US will be $6.

And, now, last part! I am hosting two GBs!
Wingull:
shinysuicune 2/3
Pelipper:
pannsie 2/3
Corpish:
sir_develon
Crawdaunt:
sir_develon 1/3
Carvanha: MINE, but you can claim it if you want c:
Sharpedo: MINE, but you can claim it if you want c:
Luvdisc: MINE, but you can claim it if you want c:
Whiscash: MINE

Barboach: MINE
Gorebyss: MINE, but you can claim it if you want c:
Clampearl: MINE, but you can claim it if you want c:

Hauntail: MINE, but you can claim it if you want c:
Spheal:
punkspacewafers 2/3
Sealeo:
rairai42 2/3
Walrein: MINE, but you can claim it if you want c:
Rayquaza:
nagaineko 2/3

Walrein Pencil Topper: MINE, but you can claim it if you want c:

Milotic Pencil Topper:
jess111303 2/3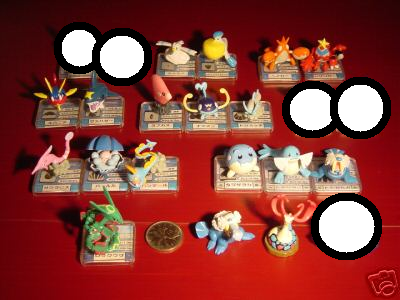 UPDATE NUMBER 2:
Hey there guys! Payment 2 is on now! Please send

$2

for my PayPal account! <3

ALL THE PAYMENTS GO TO:

MILK.LUV@HOTMAIL.COM