Heya, folks! Just doing a lil' collection downsizing.. so let's get down to it!

Lion fans, look here! Lot has been sold!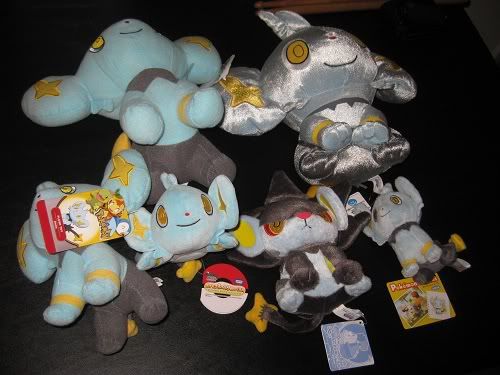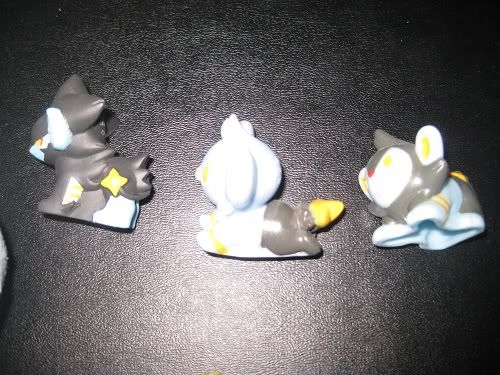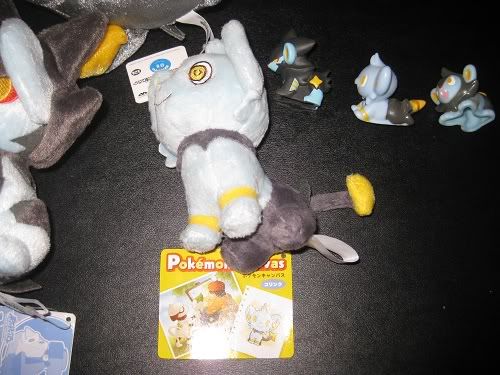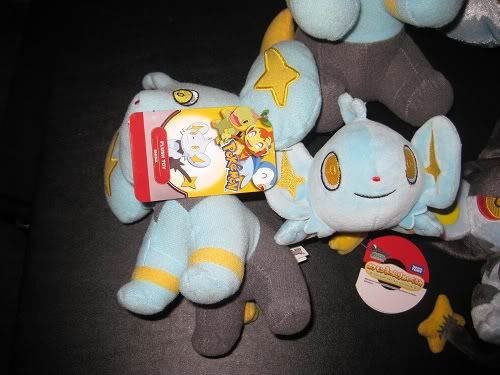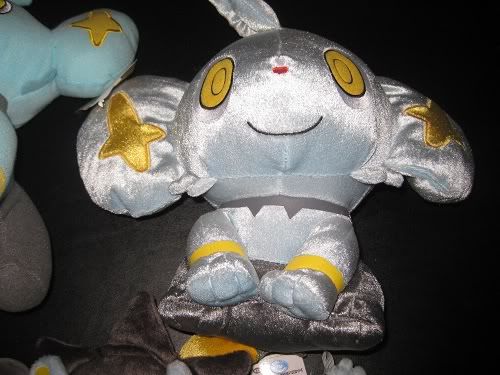 I hate to part with these cuties, but frankly, I have run out of room to keep them. I would rather prefer to see them go to a loving home then to be stuffed into my closet.
This lot will include :

Large Toy Factory Shinx ( butt tag only )
Small Toy Factory Shinx ( MWT )
Lying Shinx ( MWT )
Large Shiny Shinx ( Banpresto, I believe. MWT )
Banpresto Luxray ( MWT )
Canvas Sitting Shinx ( MWT but hang tag is detached )
Shinx Attack Kid
Luxio Attack Kid
Luxray Kid

I am looking for $120 for the whole kitten kaboodle! I am not interested in seperating the lot. This does not include shipping, and please note, that may be a little hefty given that Shinx has a fat head. XD Everything would be shipped on Friday, my usual ship day. International shipping, I will consider, but please understand the hefty shipping costs. Buy today and I will ship out on Friday!
No holds. No haggling. Paypal only, please.