This post is to my commissioner's I've finished two pics, one is being inked, and the other (though more of a gift) is half way finished coloring.

Also took pics of my "special" Luxray doll from Regen, and some new suicune cards I got in.

IMAGE HEAVY somewhat! Be warned.



Finished commission for Happy_Jolteon, she won this in an auction and got to choose the coloring for the eevees, she choose regular colors, and left the backdrop up to me:






Finished Commission for Sari_Sumdac (man I hope I got that right correct me if wrong) Of her and her boyfriend as glaceon and umbreon respectivily.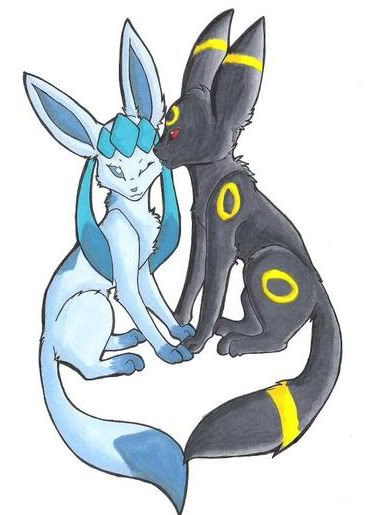 PheonixxFox's Okami scanned in before I started coloring-





I've got a jolteon as an add on for Happy_Jolteon that's fully inked, and Pheonixfoxx's Okami is half way colored! Expect another update soon.





Anyone ever seen the japanese suicune before? I can't place it, info would be awesome! Other card came from sari_sumdac thanks! I really enjoy it. And of course my beaufitful special luxray from regen, he's so great c:



I am open for 3 more commissions of this type. Flat starting price is 25 dollars for up to 3 pokemon. A simple backdrop like the eevee line is 5 dollars. Anything more than that contact me.

I also will do art for items, but it will depend on the item really..I collect suicune and umbreon primarily.