Here we go again!

Rules:
I ship from the US to anywhere!
Paypal only
pet free but smoke free home!
I usually ship around 4 days from receiving payment to allow time to transfer it to my bank account
Haggling is ok!



Metro plate commands you!



Chingling Jakks plush: $3
Pikachu electronic interactive plush (still works! but needs batteries): $8
Teddiursa Jakks plush: $8
"Metro plate" (bootleg) Arceus: $7
Sandslash claw charm (made by me): $6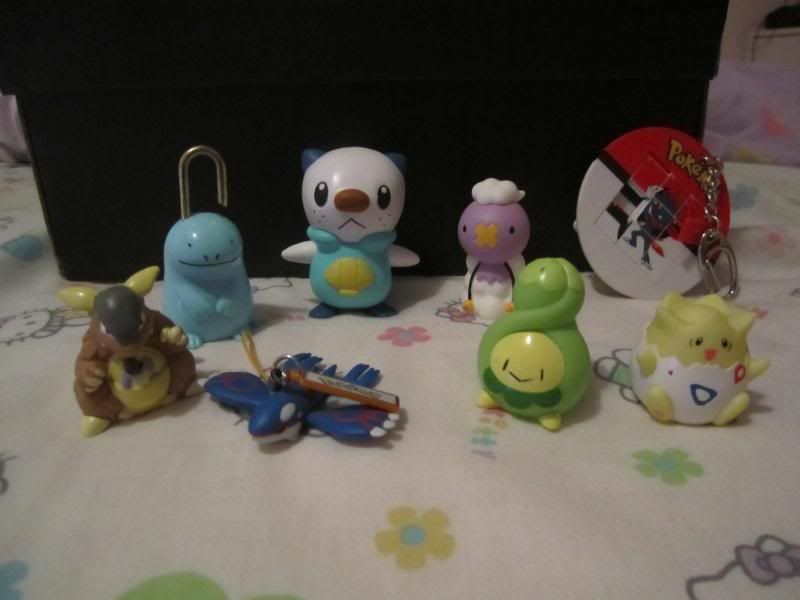 Kids figures (Kangaskhan, Budew, Togepi, Drifloon) $1 each
Broken Quagsire lock (doesn't close and lock part is a little loose): $3 sold!
Kyogre phone charm (fins are a little worn)- $1.50
Weavile puzzle keychain (I solved it just for this post!): $3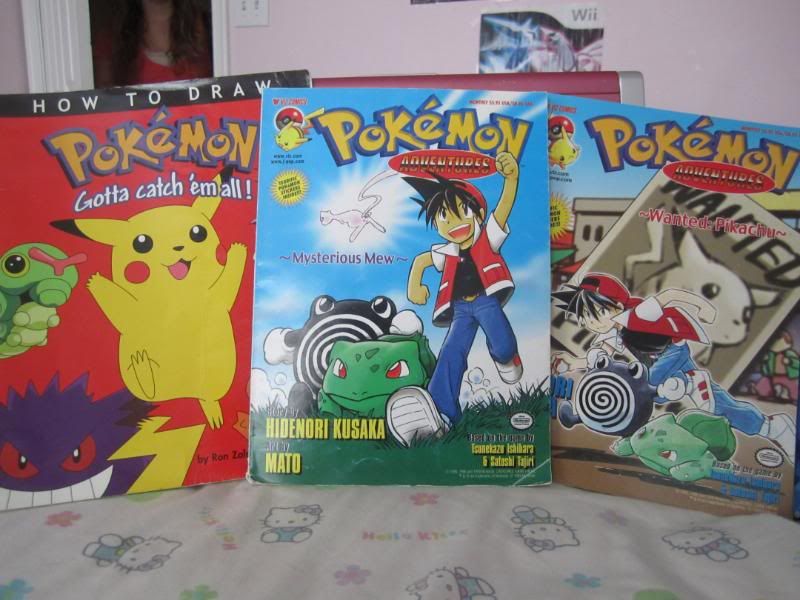 Pokemon manga books "mysterious mew" (has been colored in, pictures of that below) $2
and "wanted: pikachu" $3
stickers included in both. (how to draw pokemon book not available)
Both sold!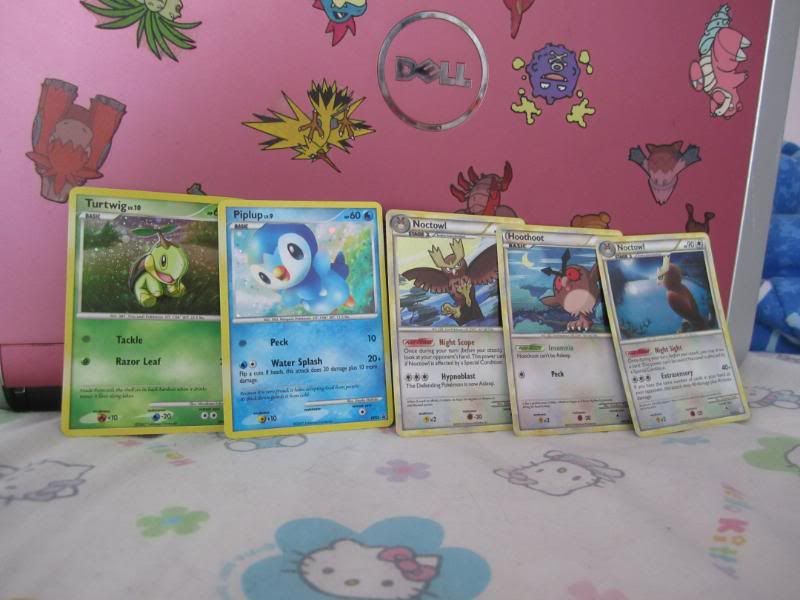 promo Noctowl and Hoothoot cards (holo): $2 each



holo ledian: $2
ralts and kakuna: $1 each
holo lumineon: $2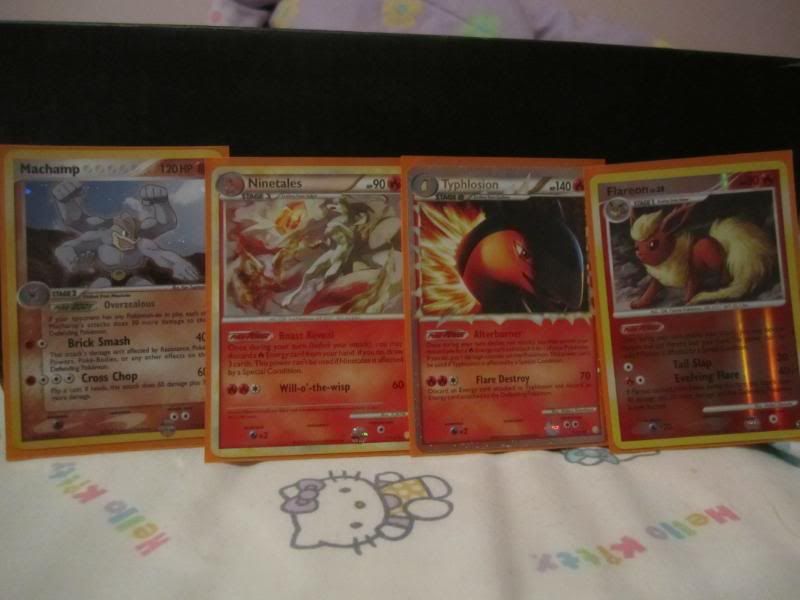 Holo Machamp: $2
Holo Ninetales: $3 sold!
Typhlosion prime: $5
reverse holo flareon: $2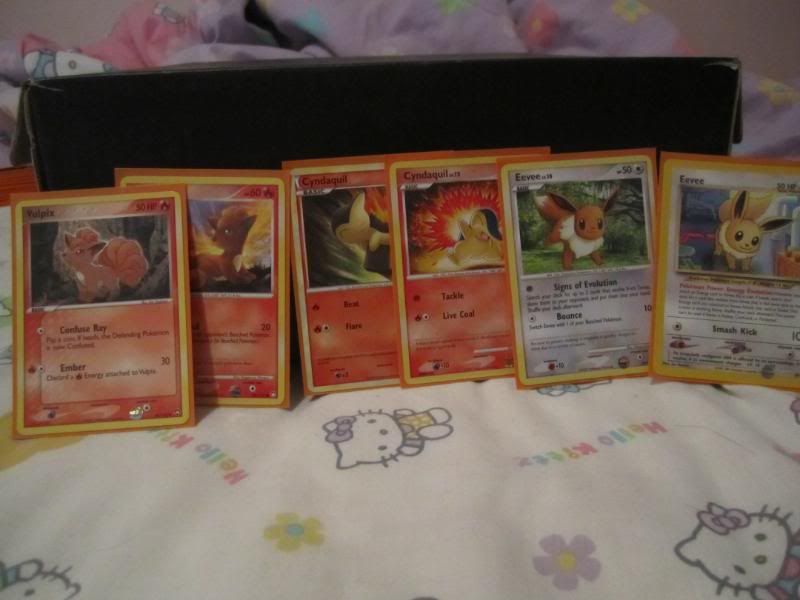 $0.50 each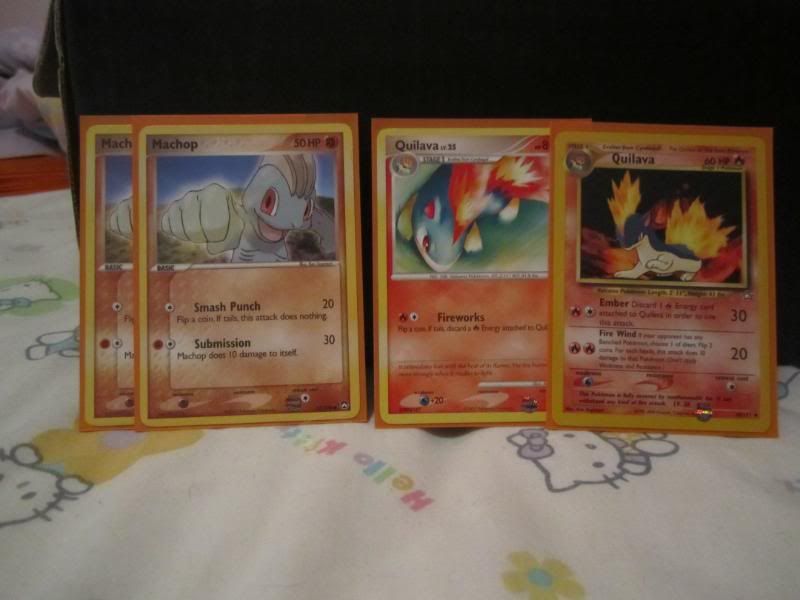 machops: 0.50
quilavas: $1 each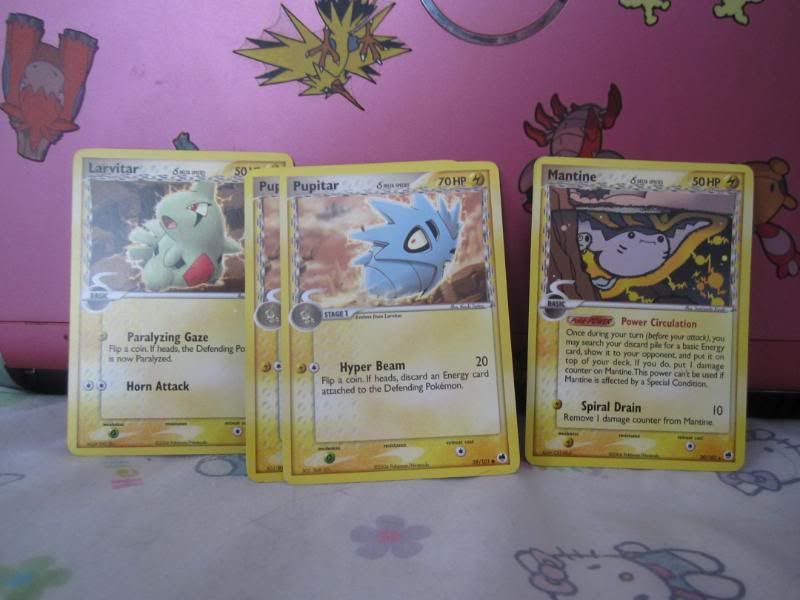 delta species pokemon: $1.50 each Mantine sold!


All orders from my last sales have been shipped!

Thanks for looking!