Hey guys,
I have had to recently give my desk that had my collection on it to my sister and so as compensation I was given an old set of shelfs we had.
And with this change of furniture I decised a re-organisation and spring clean was in order; and a good job too!



THIS. Ugh good-god how long has it been since I cleaned in here?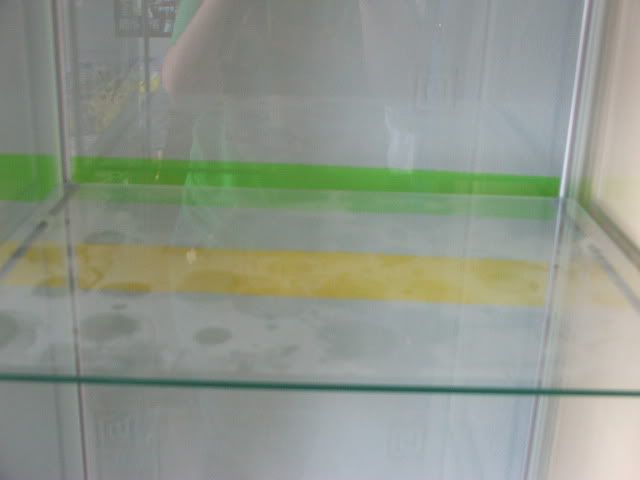 Well these are my main collections layed out on my bed ready to be organised. You can see who is the cheapest/easiest to buy ><;



So 4 hours later (oh my god I wish I was joking about the time 0.o;)
These are now where my main colections live:



My Bunearys now have the top shelf to themselfs. They needed the extra space since the Jakks arrives from
slowpuff Thank You <3



Then next shelf down we have my Snivys and Jolteons.
New Snivy Zukan!!! <3
(sjhgbc sbvc hdasjk... Need more merch of these guys. Damn me being a poor student! ;_;. One day guys, one day!!!)

This used to be my Pikachu shelf... So where are they now?



Ah, Found em!!!
Yeah I have accumulated more plush since last time:
Banpresto UFO from a RL friend
Applause Plush from another RL friend
Bath Buddy and Jakks from
slowpuff again, seriously you are AMAZING <3<3
I can't believe they have nearly outgrown their new space already.

Close Ups of Pikas: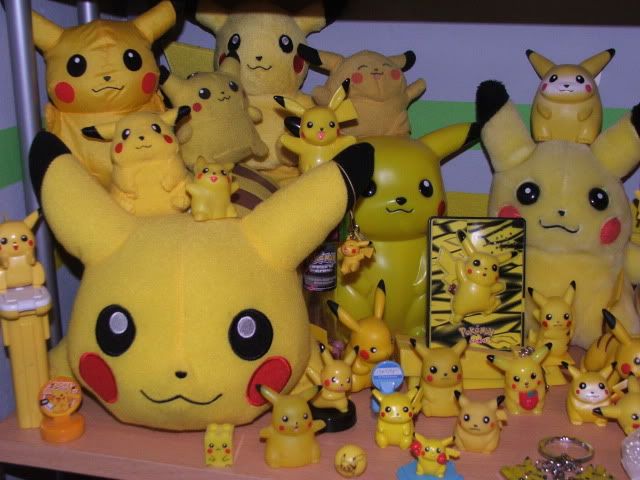 And Now For Something Completely Different:

This is a sort of mini Side collection that I have had going on for a good few years now.


Boosters!!



(Ignore my horrible feet ><; ><; ><;)

As you can see I'm not missing many out of the sets I have.
Why oh why did I stop card collecting During Neo ;_;
One day I want to have all the Booster packs xD

How many more of you have a strange/different collection?


Edit: Images are working on one of my computers but not the other. Sorry if they don't load for you >