Ok, so, for the people that were in that super quick GB of attack kids, no one claimed the last 4 guys so we lost. I would carry on with it but the seller didn't relist so, bluh, I'm sorry.

About this guy here:






Ok, invoice is in. It was more expensive than I thought (god damnit domestic shipping), but, I will cover the fees. The extra that is there is for PayPal fees. Spreadsheet is here! Please edit when you pay :3 All payment go to milk.luv@hotmail.com! C:


Whee, bidding is done! I'm waiting for the invoice/making the spreadsheet!

Now,
in less than a month I'm going back to Brazil (bluh bluh), and I have this bunch of stuff that needs to be gone :T
I made some lots, and they are pretty cheap I guess? Please take a look and all that. :333
Sales permission granted on 05/08/11 by
dakajojo
.

PayPal only

Feel free to ask a shipping quote!

I ship from Canada, and I do ship internationally.

I will ship usually on the next day.

Shipping, handling and fees are NOT included on the prices.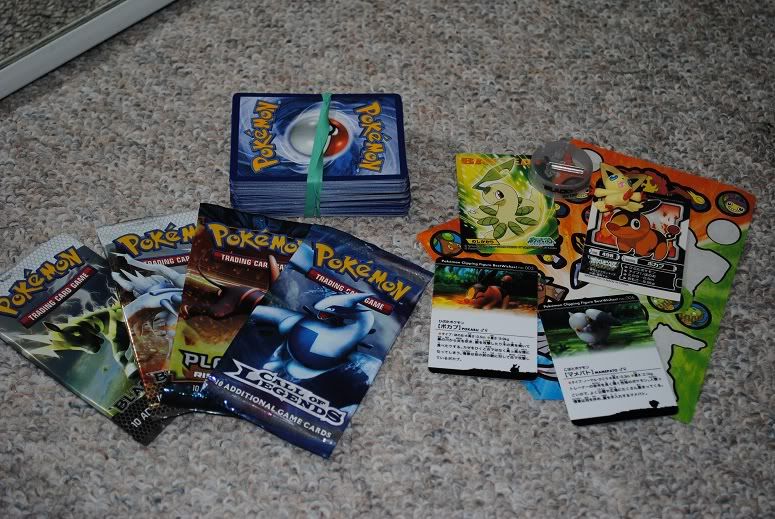 74 cards lot. Everything else is a freebie and is not going to change the shipping value. $25

Reshiram stylus, Tropius kid, Snivy light-up charm lot. I'm asking for $8. These other things on the picture, hm, they are freebies (just take them away, they don't count in the shipping orz)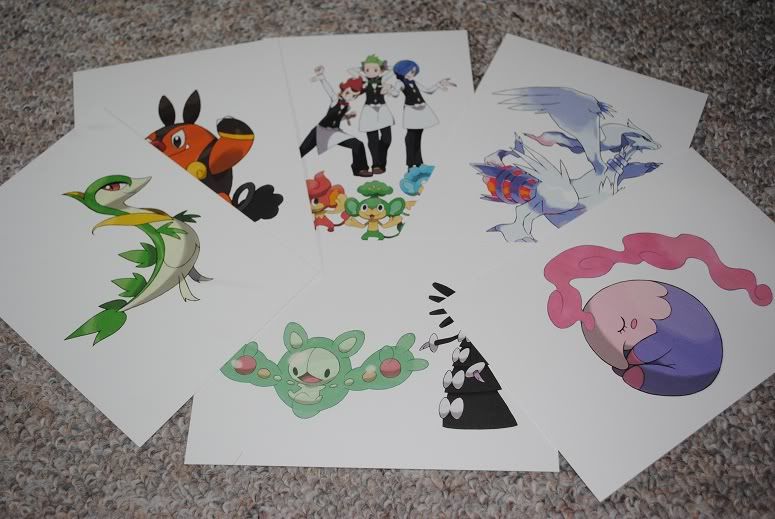 Art Folio lot! 6 prints, I'm asking for $8.
Take this stuff away, pleeeease ;_;

Thaaank you very much for reading!~
(and I really hope the cut works)