GA#12 has ended & we won. PMs are going out.




Collection update

I have been looking at everyone's collections and thought I would show off my tiny core collection. I have bunches pokemon toys & plushes, but very little of my favorites. So here is my all-time favorite pokemon collection.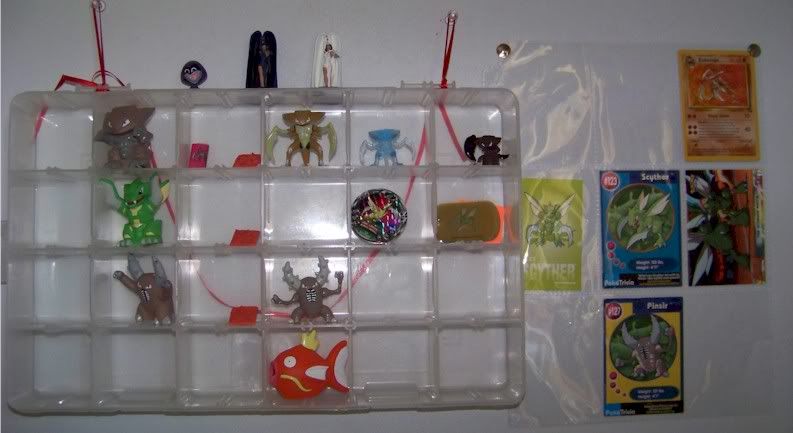 Feel free to oooh and ahhh over my massive collection =D

As you can see I have picked some of the hardest to find pokemon to collect. Something about each of these just appeal to me. The little orange squares are stamps. Magikarp sneaked in at the bottom. I found it in a lot I bought and just fell in love with it.

I have been a Teen Titan fan much longer than I have collected pokemon. Raven was even rarer than Pinsir before the cartoon came out. If I was going to get a tattoo, it would be her.

How do you like the display? It is a fish tackle box. I tied ribbons to the hinges and hung it on tacks. I had to put double sided tape at the bottom to keep it flush with the wall. I am going to mount hangers to the back one of these days.