Hey guys I'm a bit delayed on shipping due to the move, and catching the flu X_X I'm going to be shipping everything asap so don't worry!

This is the rest of my collection, I'm still hard up on money so I need to get rid of the rest of this. I will consider all reasonable offers.

I ship from the UK.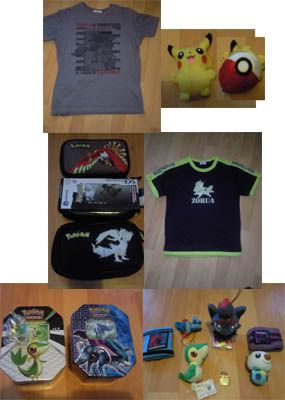 International shipments cost $3.50 for small packages.

These shirts were previously worn a couple times, both are in very good condition. $13 OBO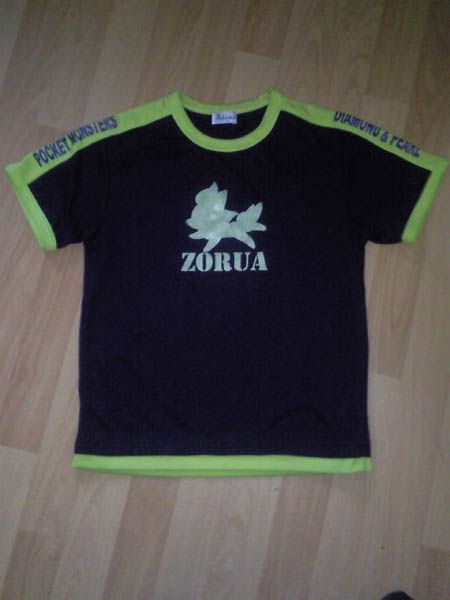 Purple Jersey with gold Zorua on it. Tiny snag on the inside, this shirt was on display Size is 140cm (about a boys medium) This was very hard to get, it's official and was bought through Y!J. It cost me about $30 without shipping...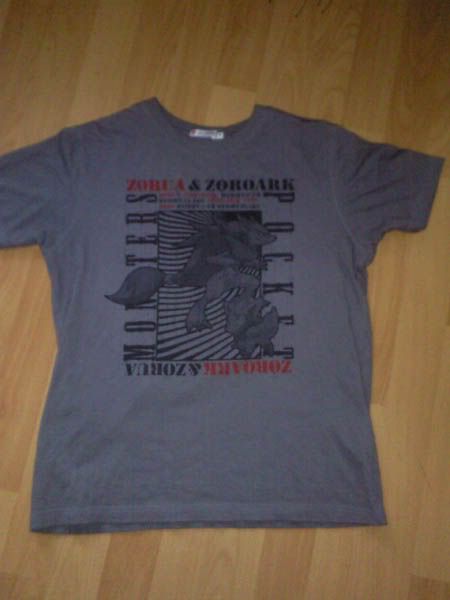 This shirt is size 150cm (about a boys large)cost me about $25, barely used.



New Reshiram/ Zekrom case: $4
Ho-oh case: $3
Reshiram/Zekrom case (loved): $2



Brand new mini plush Mijumaru and Snivy
Snivy: $6 OBO
Mijumaru: SOLD
Zorua SOLD
Zorua wristband: $3
Zoroark wristband: $4
Mini Mudkip: SOLD
Pikachu charm: $5 OBO




Reversible Pokeball Pikachu - $2




Does anyone want these? Snivy one comes with the figure and the one card, Suicune comes with the shiny card.

If you buy some items I may throw in the $1 items free of charge depending on what you buy ^^