Hi all! Today, I come to you with my first GA - DP era shiny kids! The one and only aquatic mouse champion
karoia has agreed to help me with spreadsheets since this is my first time running a GA. Auction ends on Saturday, 2 July 2011, 10pm PDT. Let's work together to make this GA a success! =)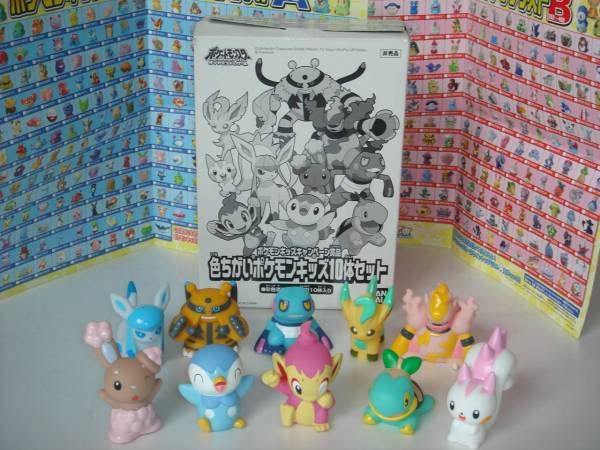 Sales permission granted by
denkimouse on 31 August 2010.
Feel free to check out my LJ Feedback.

Rules and Conditions
I ship from Singapore, and I ship worldwide.

All prices are in USD.

All shiny kids start at $10. Please bid in minimum increments of $1. Please respond to the previous offeror directly. Starting a new thread will not qualify as a bid regardless of timestamp or amount offered.

All community GA rules apply, including the no sniping rule! Any bid made in the last 5 minutes of the auction will automatically extend for 5 more minutes until there are no more bids.

Your bid does not include shipping and miscellaneous fees. There will be two payments - payment for the invoice to SMJ, and payment for shipping from SMJ to me then from me to you. Payment must be made within 48 hours of the confirmation notification being sent to auction winners.

No retraction of bids is allowed. Any attempt will immediately result in negative feedback. I reserve the right to refuse your bid if you are a banned member or have a history of being a bad participant in GA or sales.

Auction ends on Saturday, 2 Jul 2011, 10pm PDT. (
Countdown Timer
).

I will be claiming Pachirisu for $50, and willing to go higher.
karoia is not claiming anything.

Bid away!