First person to guess my favorite team gets accolades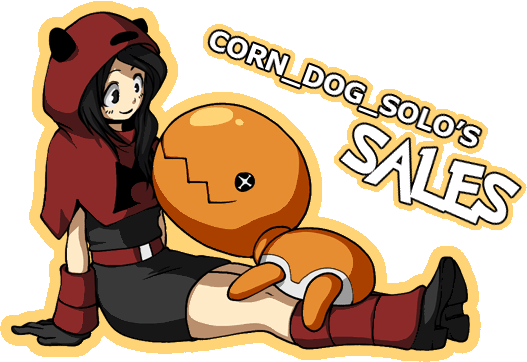 I want this stuff gone.


I GUESS PAYMENT INFO MIGHT BE GOOD
Paypal only, please.

I ship from the US

Priority mail available upon request, as well as Delivery Confirmation/Insurance, it will, of course, be a small additional fee.

No trades at this time, unless by some holy coincidence you want to trade me your Flareon Canvas plush.

STRAIGHT SALES
Jakks Plush
Eggplant Cherrim - No hangtag. $8
Cherubi NWT $8
Jirachi NWT $11
Murkrow NWT $8
Politoed NWT $8
Teddiursa NWT $8
Jakks Figures
Cherubi, Mudkip, Gible, Feebas, $5 each
Meditite, Medicham $2 each



Dialga Lot


I believe this includes a european dialga zukan? he feels rubbery. I don't know, OKAY?!?!?!
Cresselia Plush
Banpresto, no Hang tag. $10
McDonalds Pokemon Toys/Cards
Pikachu figure $2 no longer for sale, giving to my manager's daycare-aged son

Klink card $1
Unopened Zoroark + Card $3 Sold!!

Unopened Reshiram + Card $3
Unopened Ohshitwhat + Card $3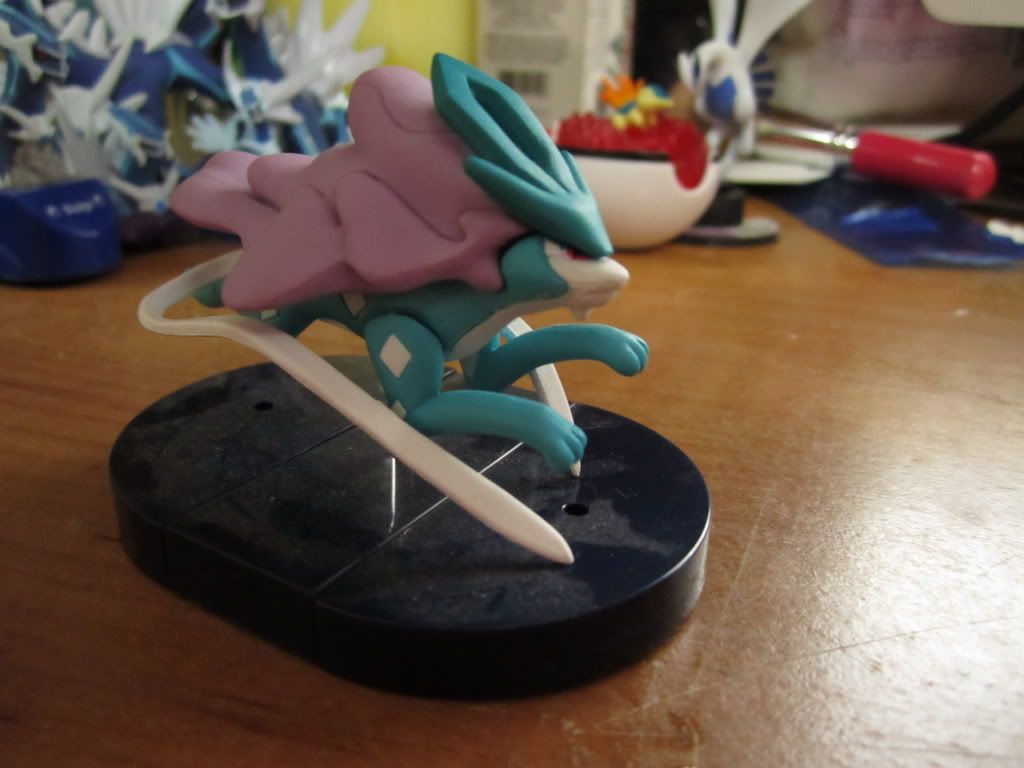 Awesome Suicune Zukan you know you want it
turns out Suicune is just not a pokemon I'm meant to collect. I wanted to love him, i really did. Oh well.

$10

Two squishy balls
I'm not sure what I'm supposed to say about this.

Do you have..the balls?

Do you want them?


Would you like mine?

POKEBALL SOLD

Ultra ball $5

SOLD
OFFERS/CONVINCE ME

Please comment in the thread I'll make :)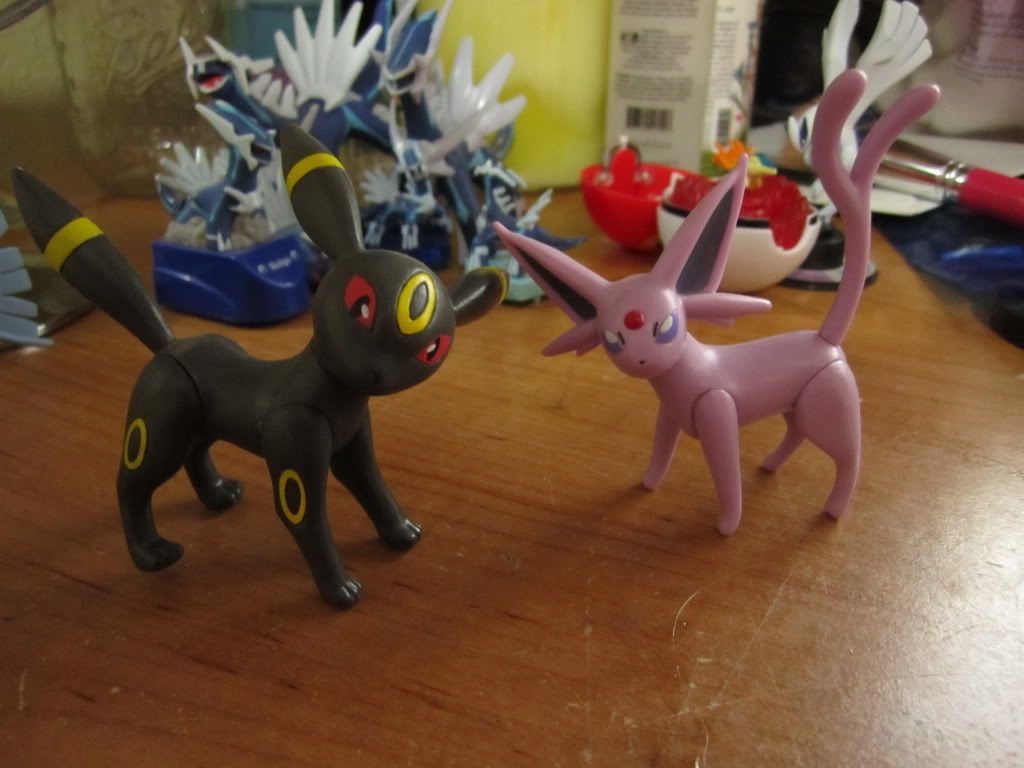 Super Special Awesome Coveted Umbreon and Espeon Jakks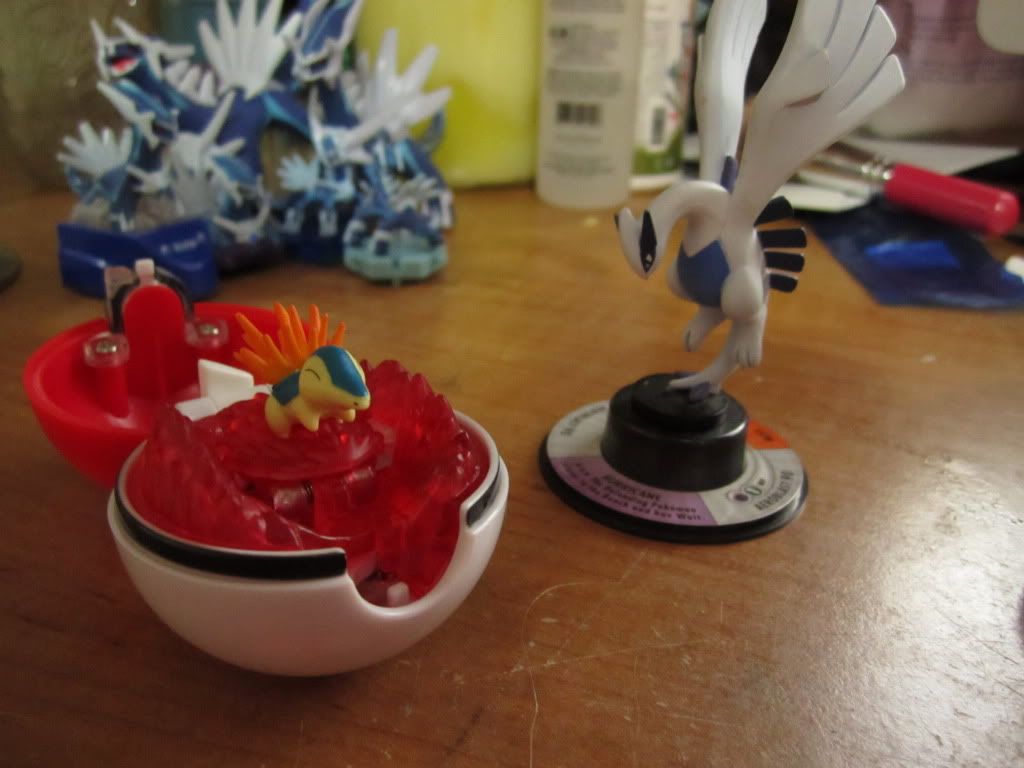 Exponentially-less awesome Cyndaquil pop'n'battle and lugia TFG fig
Honestly I just have no idea what they go for so I wasn't gonna put a BIN price.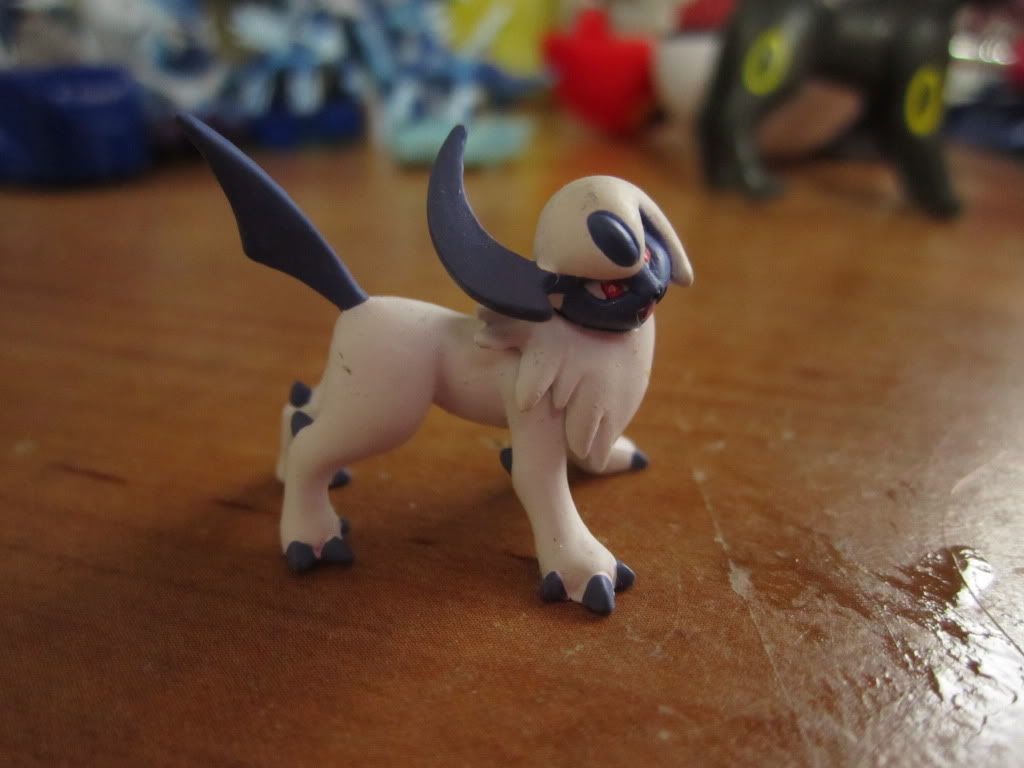 Radical Absol Zukan piece
What in lord's name is that on my desk it looks kind of gross.
oh its just water
sry.
Dialga and Palkia all like "RAWR!!!" zukans
seriously though its really hard for me to part with this Dialga. I love him. so much. I'll need a good offer on him.
Awesome Level X cards