This is the last thing i saw before I left for work this morning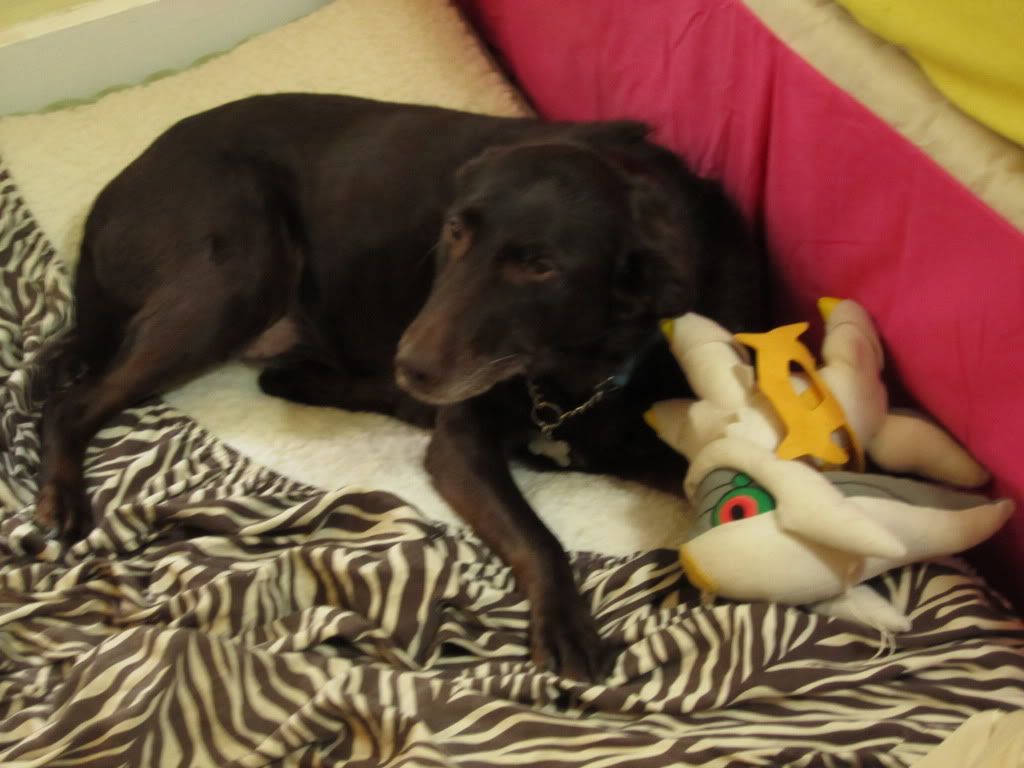 Its my "loved" Arceus plush, the one that gets beat up and thrown around.

It seems my sweetie pumpkin sugarplum Kira loves him too.

My dog has good taste.

SO, PKMN COLLECTORS

SHOW ME PICTURE OF YOUR PETS WITH YOUR PLUSH

AND LETS ALL COMMENT ON EACHOTHERS!