Hey there, this auction ends in 15 hours, so I thought I'd see if we can raise enough to win it :)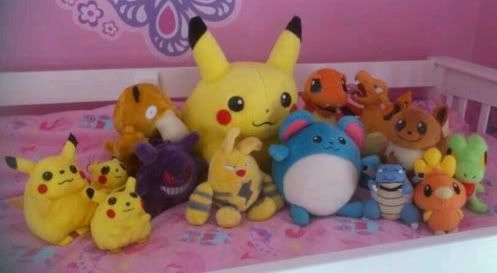 Rules:

* All rules of the community apply.

* Bidding ends on Tuesday 12th July at 10.00am GMT

* ONLY BID if you're 100% sure you can pay for the item. Any deleted bids or retractions WILL result in negative feedback and banning of future GAs hosted by me.

* There will be 2 payments: #1 will be for the item/s & shipping to me; #2 will be for shipping from me to you - please note, I'm in the UK :)

* Payment by paypal is the only accepted method (no e-checks!)

* As per community rules, sniping is prohibited. There will be a 5 minute extension for any bids made within the last 5 minutes of the auction.

* All bids need to be made in 1.00 (or more) increments.

* Discounts are great, but in no way guaranteed. Please only bid what you can afford to pay.

* Please be bale to pay ASAP after the auction's end (if won).

* Reply after the current bidder in each thread, otherwise your bid will not be counted.




I will not be claiming anything :)

Seller's description:

"Had these for years, all are official plushies from nintendo and brought in the UK

Conditions vary but all have been played with in some capacity

There are 14 included as pictured, highlights are the large pikachu which is over 12" tall and the talking Marill which cost over £30 new

All pictured teddies included"

Please wait until threads are up before bidding :) Threads are up! Bid away!