I was due for a collection update and I just got back from the National championships, so I thought that now would be a great time.
So, see what this has become: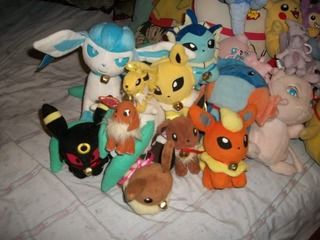 Warning: Image heavy!


So, first off, here is a picture of my friend and I at Nationals: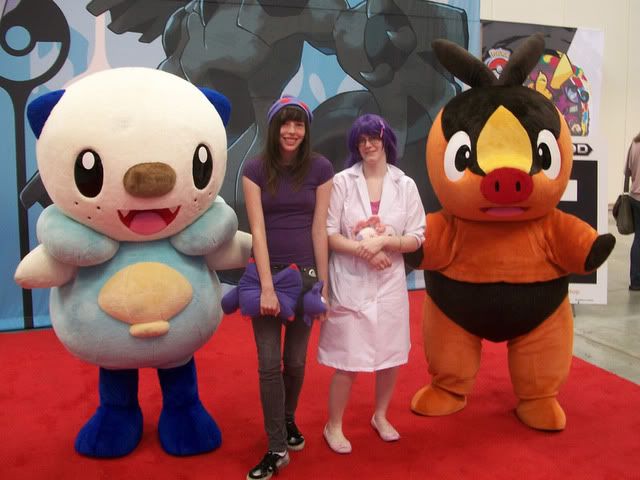 I am the Fennel cosplayer and my friend is advertising for me. XD (I made the hat and pillow pet.) I lost in the first round of the LCQ for video games, but the guy that I lost to made it to the top 16 and his son came in second in the senior division. I had so much fun.
Okay, now on to my collections!
First off is my growing Eevee line collection. These guys are my first focused collection as I have just recently started focusing my collection. (It used to be all over the place.)
My Plushies: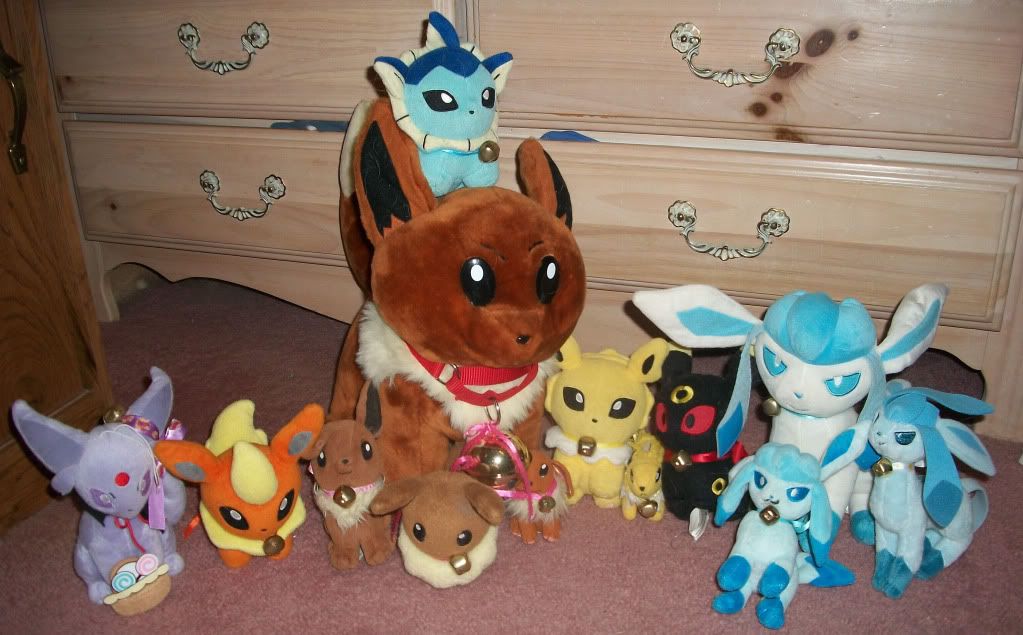 All of the Pokedolls are from the original release. (Vaporeon refused to stand, so he got to sit on King Eevee's head.)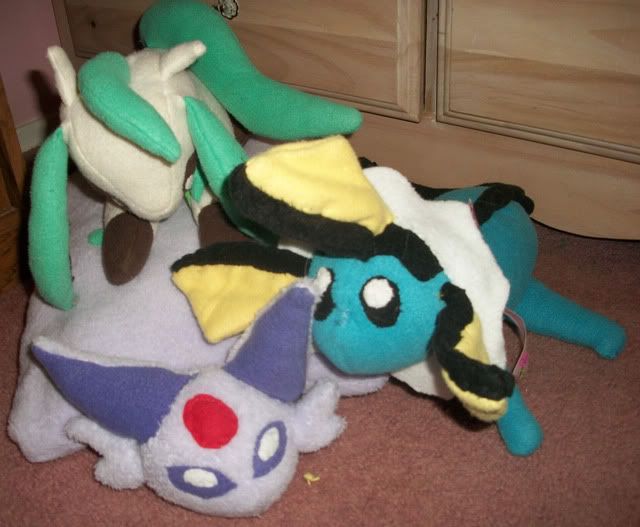 All of my Eevee customs, which, sadly enough, were all made by me. Hopefully I will get a custom of them one day, well one that is not made by me.



My old figures. I am missing my Flareon and Espeon V-trainer, they ran away from me. XD
Now, I consider this a part of my collection, but some people my not, so I made the pictures smaller.
My Shiny Eevees: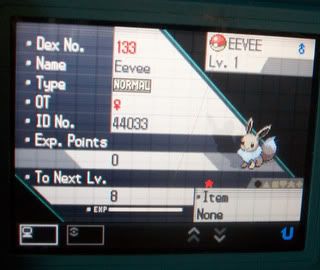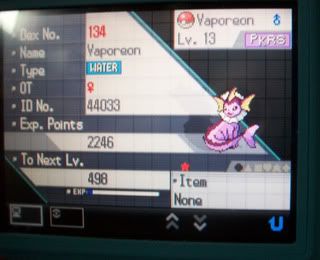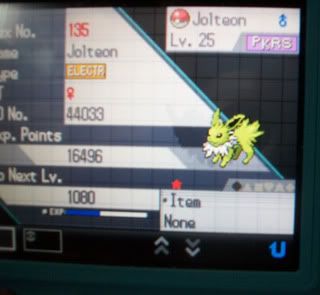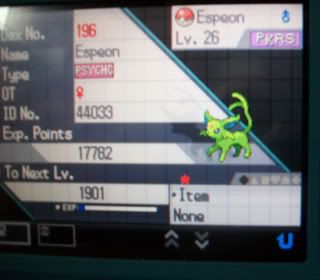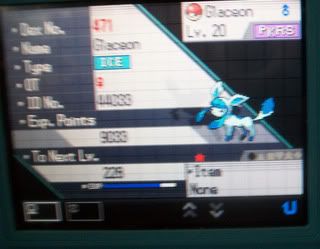 As you can guess, I am EV training all of them but Umbreon. (As he is already trained.) I am not the OT, but I am have competed with Umbreon and, therefore, know that they are legit. Jolteon is posing for the camera. XD