I am bringing to you this as a GA! =D
All by myself, I am not claiming anything either so, info, pictures and rules under the cut ?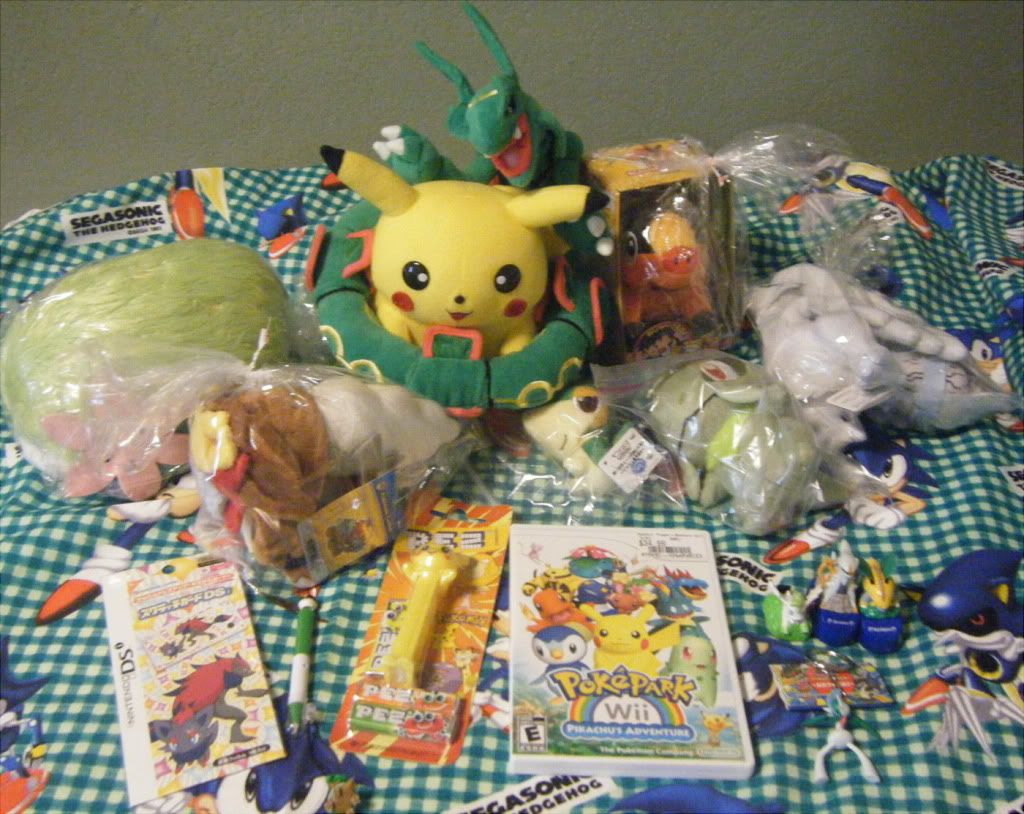 - Axew, fat cross-eyed Pikachu, and Tomy Rayquaza+Shaymin are all without hang tags, but with tush tags.
- Talking Tepig is band new
- Zorua + Zoroark flat is a DSi skin
- Next to it is a Torterra DS stylus
- Pokepark doesn't include the Nintendo Club code, but everything else is included.
- Sonic and Metal Sonic curtian NOT included in the lot!
Rules
I have sales permission by Denkimouse
All comm rules apply
GA will end on Saturday 23rd July at 23:59 pm UK time
We need to raise $150 for the lot and shipping to me is estimated at around $40, will get a total to you asap
Im not claiming anything, I just wanna run the GA for a bit of fun
Right, onto the items and pictures!!