Hey guys! I found a nice lot of pokedolls and will be running this GA with
jayceanime :D

READ FIRST:
- I am using Noppin. There will be 3 payments. One for items + fees, one for shipping to
jayceanime /me (we haven't decided yet and will wait to see whether I can do it once I'm in US) and one for shipping to you. I will be using EMS for the international shipping method.

- We both have sales permission

- All GA rules apply. If you are not sure what they are or have a question, check here or ask me in the comments before placing a bad.

- As such, anti-sniping rules are also in place. If a bid is placed 10 minutes before end, it will be auto-extended.

- Ends Sunday the 24th at 1pm UK time (countdown/timer is here)

- I am claiming Bulbsaur for $25.
jayceanime will not be claiming anything.

- Bid retractions and late/non payments will result in negative feedback. Also, please don't make a comment in any bidding thread if you're not bidding (even if its to say you're giving up) as this can confuse people and the right people won't be notified which is unfair.

- Please pay promptly. I will rescind your bid and offer it to anyone who can take over if enough time has past (usually a week)

As far as I can tell, none have their hang tags but you can see some tush tags. They are in used condition. Most came from the Pokemon Center in Osaka.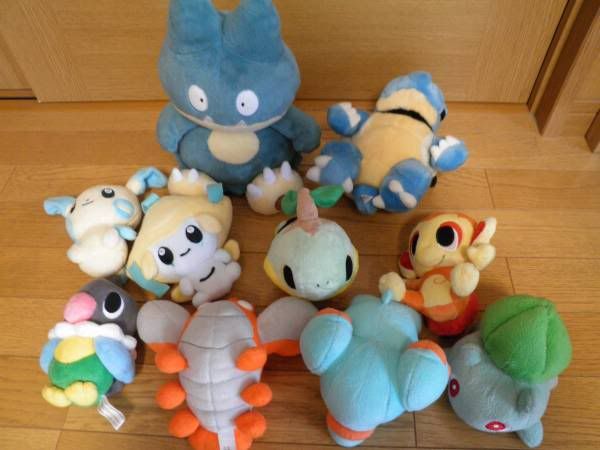 Please wait until all threads are up before bidding. All theads are up so knock yourself out :D
BIDDING HAS ENDED!!