Yup, Another sales post. Selling on some things I dont really have space for anymore So click the cut below for more details n such!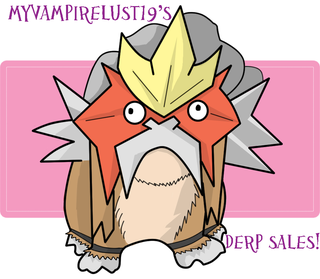 Sales permission granted by Denkimouse
I ship from the UK
Postage days are Saturdays for me usually :D
Prices are including shipping
Feel free to haggle
$OLD!
$OLD!
Kiosk Latias Plush
$30 shipped
$OLD!
img196.imageshack.us/img196/7462/img4155i.jpg
Suicune Banpresto
Mint condition with both tags
$40 Shipped
I've also revised my custom charm prices by ALOT So please take a look at my entry in the link below :)
myvampirelust19.livejournal.com/1526.html