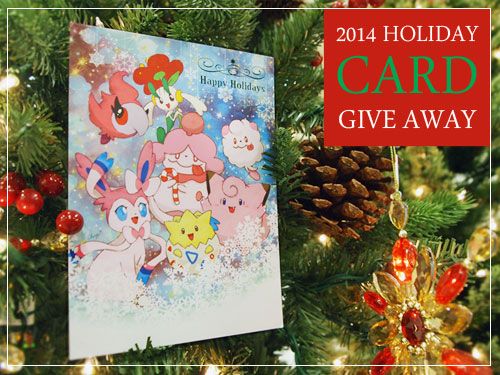 Hello boys and girls!
It's that exciting time of the year again, yep, my 4th year giving out holiday cards!
Just like last year, I've prepared 100 cards to give out this time, and these are exclusive for Pkmncollectors members!
(
Details
Collapse
)
So you want a card? The rule is simple!
I will open the sign up at
11:00 AM
(PST) today, so you can fill out your information accordingly.
Here is the link:
https://2014holidaycard.wufoo.com/forms/2014-holiday-card-sign-up-form/
The list gets filled pretty fast, so good luck!
List is full, thank you!